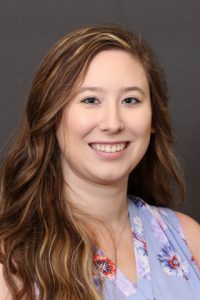 This year's 26th Annual Howard B. Eisenberg Do Gooders Auction to support the Public Interest Law Society (PILS) will take place on February 15, 2019 at Marquette Law School.  Here is a link to details about the event.  Attendees may purchase tickets online and check out items that will be auctioned.  The theme this year is Game On!  The proceeds from the auction go to support scholarships for Marquette law students to engage in public interest work during the summer.   This is an interview with 2L Kelsey McCarthy, who had a PILS Fellowship last summer.
Where did you work as a PILS Fellow?
I worked at End Domestic Abuse Wisconsin.
What kind of work did you do there?
End Domestic Abuse Wisconsin combines public policy advocates and attorneys to support and train service providers from all counties in Wisconsin. As an intern in the legal department, I worked to develop materials that would provide legal technical assistance to advocates and to assist with in-person trainings throughout the state. The training documents I helped to create are available to advocates to use as a resource when their clients have legal concerns but cannot retain their own attorneys. In addition to creating training materials, I also worked to provide legal technical assistance directly to service providers who needed additional assistance interpreting statutes or finding resources for their clients.
How was the experience meaningful to you?
Working with End Domestic Abuse Wisconsin allowed me to develop a clearer picture of the complexities of working with survivors of domestic abuse. I was able to see firsthand the number of advocates and other support services needed to ensure that all of a survivor's needs are met and that survivors are given the best opportunities possible.
What did you learn in the course of your work?
In addition to advancing my legal skills, including researching and writing, I was also able to gain experience working with various service providers. Typically, service providers and attorneys work separately and have different goals, so it was unique to be able to see how successful advocacy could be when these groups came together.
What do you like best about doing public interest law work?
I enjoy doing public interest work because I am able to see that I am making a difference in a person's life who may not otherwise have access to the legal system. Additionally, by helping to train service providers and create resources for them, I was able to create a lasting impact that will help people far beyond where I could reach on my own.
What are you doing to help with the PILS Auction?
To help with the Auction, I have been assisting with solicitation efforts and will be participating in executing the event.
Kelsey, thank you for your valuable work this summer at End Domestic Abuse Wisconsin.