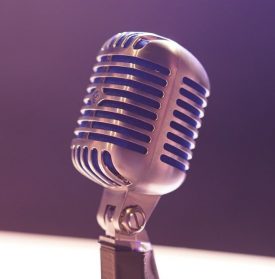 I recently had the privilege of interviewing an incredible colleague — and friend — Isioma Nwabuzor. This intelligent, passionate, and compassionate woman has served as a role model for many youth of color in the Milwaukee's legal and social communities.  Please enjoy her thoughts and insight into the good work she is doing for our city and for the future of the legal profession.
Tell us a little about yourself.
My name is Isioma Nwabuzor and I am a transactional attorney at Baird. I am originally from Nigeria, West Africa, but was raised and lived in Milwaukee for as long as I can remember. I am a member of several professional and/or service organizations, including Rotary International, Alpha Kappa Alpha Sorority, Inc., and the Association of Corporate Counsel.
How has your journey to and through the legal profession been influenced by your life and roots?
My maternal grandfather was a high-court judge in the country of Nigeria. I come from a long line of attorneys on my mother's side, so my family always jokes that my inclination towards a career in the legal profession is hereditary. However, from a different facet, all that I am motivates me to give a voice to the voiceless. My experiences as a member of several minority demographics (I'm a Black woman and an immigrant) has inspired a passion and fight in me that, I believe, lends itself well to adversarial careers, such as the legal profession.
Tell us about Dreamer Next Door, your new 501(c)(3).
The DREAMer Next Door, Incorporated is a non-profit organization that was borne from my TEDx Talk of the same name. As a DREAMer, who myself had to endure the struggles of figuring out how to pay for both my undergraduate and professional education, I want to do all that I can to alleviate that financial burden for the next generation of DREAMers. The DREAMer Next Door Scholarship Program is designed for currently matriculating DREAMers who wish to achieve the American DREAM, but because of their DREAMer status, are ineligible for the Free Application for Federal Student Aid (FAFSA). To be eligible, an applicant has to be accepted to or enrolled in a 2- or 4- year institution of higher education or currently pursuing a professional degree and have DACA or TPS status (or do not otherwise qualify for such and have undocumented status). Apart from the scholarship, the organization is designed to "Engage millennials, spark advocacy, and mobilize change." In a world where attention to socio-political issues is fleeting, The DREAMer Next Door, Inc. hopes to educate millennials on today's issues and to encourage them to do more to change the world around us for the better, even with issues that, on their face, don't affect them or the demographics they represent.
As a DREAMer, what does family mean to you?
On a more personal note, as a DREAMer, family means everything to me because often times, when I am faced with the most harsh realities of my circumstance, family is the only ally I have. On a more general note, many DREAMers are natural collectivists; one, because we typically come from more collectivist countries and two, because of what we have to overcome, we have a certain level of compassion for the next person. As a result, our idea of "family" becomes more expansive and inclusive of all those who have faced any sort of hardship, injustice, or relegation throughout their lives. So, from this perspective, when I think of what family means to me, I think of everyone who is in the "fight" with me — the fight for inclusivity, change, and a better world.
How do we make sure that all girls and young women feel valued?
There is a special power in women united. For all girls to feel magical, you have to recognize my plight as your plight, my struggle as your struggle, and use that "allyship" and allegiance to build one another up. It is our responsibility to pull that light out of one another and cultivate each other to our highest potentials.
By whom are you inspired? What do you look for in a mentor?
Generally, I am inspired by all people. I think that when we speak of inspiration, we often think of positivity; although I don't disagree with this I think there is a place for inspiration from negativity too. I am inspired by movers, shakers, trailblazers, fighters, barrier-breakers, bridge-builders, ceiling-shatterers, and earth-quakers. I am inspired by those who never cease to amaze us, those who seem to capitalize on all 24 hours of the day, and those who do it all with humility and grace. I am inspired by those who force us to evaluate ourselves introspectively and ask, "Am I doing enough," "Will I leave this world better than when I found it," and "Who is this benefiting other than myself?" But, I am also inspired by those who aren't as positive because it is a constant reminder of who and what I don't want to be, do, or represent. Of note, I am extremely inspired by Michelle Obama (who isn't these days?). For me, she embodies all that it means to be a powerful and dynamic woman. I am also inspired by John D. Rockefeller's philanthropy. Although I believe massive accumulations of wealth, in some respects, contributes to a less equitable world, I also believe that if we are successful (financially or otherwise) we have a duty to do for our community and those less fortunate; Rockefeller's philanthropic efforts exemplify this. I am inspired by Jay Z and Tyler Perry because I believe one of the marks of true success, and of a leader, is the ability to replicate your success in other people.
In a mentor, I look for someone who (1) represents where I ultimately want to be in life; (2) is multifaceted; (3) I can build a genuine relationship with; and (4) is an ally and advocate. If your mentor doesn't represent who you are and where you want to be, the relationship will ultimately serve no purpose and prove fruitless. Mentor/mentee relationships have to be genuine. Often, I observe people making connections simply because they view an individual mentor as a gatekeeper to success or as a major stakeholder in the community. However, this can lead to disingenuous and short-term connections. It's important to recognize that mentor relationships are synergetic and you can't enter them expecting something tangible out of it. When a mentor/mentee relationship is genuine, it will manifest greatness in you naturally. In addition, I look for multifaceted mentors. I wear many hats (outside of just my professional hat) and it's important to me that a mentor can understand all of that and still offer apt guidance and wisdom. Finally, I look for an ally and advocate. Note, they aren't the same team. An ally is someone who is on the same side as you, but an advocate is someone who is not only on the same side as you but also fights for you. I look for mentors who will speak up, on my behalf, at tables I may not be seated at or in conversations I may not be privy to.
What are you most excited about for fall? Who are your style references?
Milwaukee Film Festival is one of my top three favorite things to do in the fall in Milwaukee for the fall so I am very excited about that. I am also excited to take a "glamping" trip of sorts, later this year, with a few other young, professional women.
As far as style references — again, Michelle Obama. She has found the sweet spot between professionalism and sass. Victoria Beckham is always chic. I admire Rihanna's ability to make anything look great. I don't know that I can do the same, but I like to admire from afar.
What advice do you have for current MULS students?
You belong here, this profession needs you to change the traditional paradigms more than you know, and five years from now, everything will work itself out; trust me, I've been there.
Ms. Nwabuzor's TEDx Talk "The DREAMer Next Door" can be found online, as can more information about her non-profit organization.