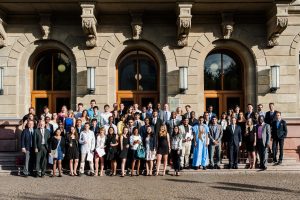 The 2019 Summer Session in International and Comparative Law, commonly know at the Marquette University Law School as "the Giessen Program," has been approved and will take place July 20 through August 15   on the campus of Justus Liebig University in Giessen, Germany.
There are still a small number of spots available for additional Marquette law students, students at the University of Wisconsin Law School, and students from other U.S. law schools.  Information on the program is available at the Marquette University Law School website or by emailing Professor Ed Fallone at edward.fallone@marquette.edu.
If you are interested in applying for the 2019 program, do not delay.