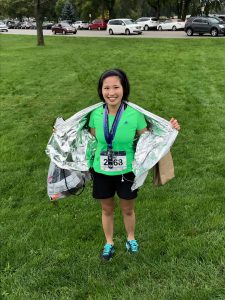 It's February, which means that for many long distance runners, it is time to emerge from winter hibernation, sign up for the next race, and begin the long and thankless training process. While some would not agree, I, as a lawyer and a long distance runner, have found that the training process for a marathon eerily mirrors the path to becoming a lawyer.
I signed up for my first marathon, somewhat foolishly, during my second year of law school, the race coinciding the first semester of my third year. As I embarked on the first long run of my training schedule, I was filled with excitement and anticipation. Like a 1L, I felt invincible and ready to take on the challenge.
However, as the weeks passed and my mileage, and long run distances increased, so did my frustrations and anxiety. What seemed like a fun adventure was turning in to a daily chore, and my love for running was quickly being replaced with dread.
But when I stopped in at the running shoe store for yet another pair of running shoes, I saw a shirt with the phrase, "It's a Marathon, Not a Sprint…Trust the Process." Continue reading "It's a Marathon, Not a Sprint"