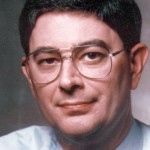 When President Barack Obama was awarded the Nobel Peace Prize last October, many conservatives feared that the Nobel Committee had set a trap for the young President.  At the time, Obama was debating whether to increase troop levels in Afghanistan.  The thinking was that no leader could accept an award on the basis of bringing peace to the world, and then escalate an ongoing war.
However, to the surprise of many, President Obama not only increased troops in Afghanistan by 30,000, but he then made the case for the Afghan war directly to the Nobel Committee.  Indeed, the President made clear that some wars are not only unavoidable, but just.  "We must begin by acknowledging the hard truth: we will not eradicate violent conflict in our lifetimes.  There will be times when nations – acting individually or in concert – will find the use of force not only necessary but morally justified."
With this theme in mind, the Federalist Society and St. Thomas More Society are proud to bring Catholic theologian George Weigel to Marquette University Law School next week.  Mr. Weigel will deliver the 2010 St. Thomas More Lecture in Catholic Legal Thought, entitled "President Obama's Nobel Speech: Death or Resurrection of the Just War Doctrine?"  The event will be held on Tuesday, January 26th at noon in Eisenberg Hall.  I hope you can attend what promises to be a thoughtful lecture on the salient and timeless controversy over the notion of just wars.