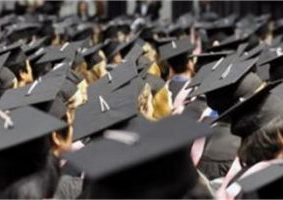 Since the early 2000s, the validity of the use of race in many scholarship applications has been questioned. States have been left rolling in a deep pool of uncertainty regarding what to do. Race-based scholarship programs have provided invaluable aid to minority students seeking to obtain a higher education. Without these programs, many qualified minority students would be unable to attend higher-learning institutions. As a result, the institution would be denied a diverse learning community and many valuable students would have to prematurely abandon their education goals.
Each scholarship serves its own purpose. There are scholarships that are offered to people of certain religious background. Others focus on providing economic aid to students who are pursuing certain degrees – such as engineering, medicine, or law. The purpose of race-based grants or scholarships is to increase the number of diverse students for the benefit of each institution. This purpose has been challenged by complaints alleging that race-based scholarships only further race discrimination.
The Supreme Court has established precedent regarding this debate. The Court held that when applying rights found in the Equal Protection Clause of the Fourteenth Amendment regarding this matter, a society is a collection of "knowing individuals" who are seen as autonomous and independent, and thus should be treated as individuals without regard to race. The Court further stated that when a program acknowledges individuals as being part of a group or classification, the program should be strictly scrutinized. Gratz v. Bollinger, 539 U.S. 244 (2003); Grutter v. Bollinger, 539 U.S. 306 (2003).
As one commentator has noted, "[t]o pass strict scrutiny review, a race-conscious program must first have a compelling state interest. Diversity is the compelling interest most often used to defend affirmative action." Andrija Samardzich, Note, Protecting Race-Exclusive Scholarships from Extinction with an Alternative Compelling State Interest, 81 Ind. L.J. 1121, 1124 (2006). In Grutter v. Bollinger, 539 U.S. 306 (2003), Justice O'Connor stated:
The Law School's interest is not simply 'to assure within its student body some specified percentage of a particular group merely because of its race or ethnic origin.' That would amount to outright racial balancing, which is patently unconstitutional. Rather, the Law School's concept of critical mass is defined by reference to the educational benefits that diversity is designed to produce.
Grutter, 539 U.S. at 330.
In recent months, this debate has hit close to home.