Post author:

Kylie Owens

Post published:

September 16, 2019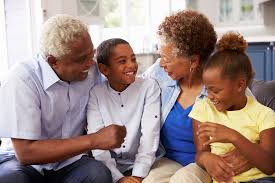 Although the Wisconsin Supreme Court rarely hears family law cases, this year it heard Michels v. Lyons, which involved Wisconsin Statutes Section 767.43(3), also known as the Grandparent Visitation Statute.
There, a child's maternal grandmother filed a petition for visitation after the parents, who never married and were no longer together, chose to reduce the amount of time the child spent with the grandmother. The circuit court granted visitation rights to the grandmother, and the court of appeals certified the matter to the Wisconsin Supreme Court to clarify the standard of proof that is required for a grandparent to overcome a fit parent's decision regarding visitation.
Clarifying the standard of proof necessary, Justice Rebecca Dallett, writing for the majority, vacated the order granting the grandmother visitation and discussed the constitutionality of the Grandparent Visitation Statute itself.