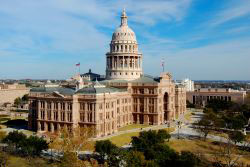 If you're like the rest of the United States, then you are aware of the recent attempts to restrict the right to abortion pre-viability — a right affirmed by the Supreme Court in Planned Parenthood v Casey., 505 U.S. 833. Despite the holding in Planned Parenthood, States continue to pass legislation restricting abortion. In some States, these attempts are no more than a brazen attempt to ban nontherapeutic pre-viability abortions.
By the end of 2021, some fifteen States had passed legislation that banned non-therapeutic pre-viability abortions, commonly referred to as "Heartbeat bills." (As of this writing, the states are Alabama, Arkansas, Georgia, Idaho, Iowa, Kentucky, Louisiana, Mississippi, Missouri, North Dakota, Ohio, Oklahoma, South Carolina, Tennessee, and Texas.) Though neither the progenitor nor the ultimate occurrence, S.B. 8, passed by Texas's legislature and signed into law by Governor Abbott, has created rather significant waves in the legal landscape. Perhaps predictably, other States have emulated Texas's approach, an approach that some commentators call the most restrictive abortion legislation to be passed post-Roe v. Wade (410 U.S. 113). A quick perusal of one's favorite internet search engine will reveal the myriad commentary discussing the ways in which Texas and other States have been ingeniously skirting the dictates of the Supreme Court.
So, what is it that makes Texas's legislation so newsworthy? Truly, it is not the restrictions that Texas has imposed that makes this law exceptional. After all, States have been passing restrictions on abortion long before the right was recognized by the Supreme Court. It is, also, not the fact that Texas is attempting to make it impossible for women, other than victims of rape and incest, to obtain an abortion once a heartbeat is detected; Texas is hardly novel in its endeavors in this area. What makes Senate Bill 8 so exceptional is its novel enforcement scheme.