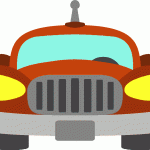 As a native Milwaukeean, Detroit breaks my heart. There are just a few cities that you can go to that you remind you of home. Chicago and Cleveland are the big two. Cincinnati is reminiscent, but a bit too southern. Detroit — or what used to be left of Detroit — was another. (Minneapolis is an entirely different kind of place.)
So pieces like Matt LaBash's recent cover piece for the Weekly Standard disturb me. Websites like this one are fascinating and frightening chronicles of how bad urban decay can get. I have always thought that a conservatism that has no concern for places like the inner-city of Detroit is not a conservatism that I want to be part of.
But one cannot, I think, make a great city by litigation or subsidy. Here in Milwaukee, the ACLU has filed a complaint with the Federal Department of Transportation alleging that actions of the Wisconsin Department of Transportation in approving the certain aspects of the reconstruction of I-94, including the partial closure of a city interchange and the construction of a new suburban interchange, violate the anti-discrimination provisions of Title VI and its implementing regulations. It also complains of a decision to widen the freeway (which runs through the city) from six to eight lanes instead of using the money for commuter rail.