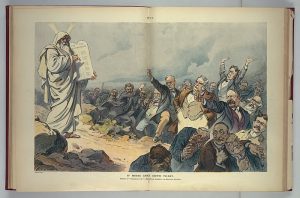 When entering law school, and sometimes even before law school, students are put in front of this metaphorical "fork-in-the-road."
Transactional or litigation?
In most law schools today, those are the two apparent options. However, this is just not the case anymore. There is at least one more, and emerging, option: the compliance route. It's not completely transactional nor is it at all litigation. In some cases it takes ideas from both, and involves a bit of work in areas that would not necessarily be considered "practicing law."
Oh, I'm sure I just hit a nerve for many of you. "Why would you go to law school and get into mountains of debt, and then get a job where you're not completely practicing law?"
Bear with me and let me explain.
o In June 2016, a car manufacturer was forced to spend $14.7 billion to settle allegations of cheating emissions tests and deceiving customers on its diesel vehicles.
o In September 2016, a banking giant was hit with $185 million in fines by governmental authorities after thousands of its employees illegally opened unauthorized bank accounts. Earlier this year, new regulatory restrictions were imposed against the bank essentially halting the growth of the business until there has been sufficient improvement in its business practices.
o In September 2018, the CEO of a major commercial broadcast television and radio network was forced to resign in the wake of several accusations by several women of sexual misconduct and intimidation, in the midst of the #MeToo movement sweeping the country.
o In October 2018, UK's data protection organization fined a social media giant £500,000 for its role in the data scandal where the social media giant processed personal information of users unfairly by allowing application developers access to their information without consent and allowing other unauthorized access.
o And very recently, thousands of employees from a major technology company walked out of their offices around the world demanding changes to its sexual harassment and misconduct policies. In response, the company did away with its forced arbitration policy for sexual harassment cases.
All of this is just the tip of the iceberg. For example, companies doing business internationally today are forced to subscribe to certain Twitter accounts to understand how their import and export activities will be impacted. Indeed, it's a new world out there.
Yet, the concept of corporate compliance has been around since the enactment of the Foreign Corrupt Practices Act (FCPA) in 1977, maybe even since before that. It just took several decades to come to where we are today. For example, it's only been relatively recently (since 2004, when the Federal Sentencing Guidelines for Organizations was amended) that compliance programs became a "thing."
Although it may be an understatement, companies are facing heightened business, financial and reputational risks in today's atmosphere ripe with the public embracing corporate and individual accountability. In fact, for the past few years the Association of Corporate Counsel has identified that ethics and compliance issues are a top concern for chief legal officers. The 2017 survey highlights that seventy-four percent of chief legal officers rate ethics and compliance issues as somewhat or very important, and remains the top issue over all other issues.
This is where compliance attorneys come into the picture. Because of these emerging risks, companies are searching for individuals to help mitigate risks and comply with regulations. A compliance attorney can do just that (and more). They provide more than just legal knowledge to the table. They are able to draw from business and cultural insight, in order to help a business be compliant while also inspire leaders and employees to do business with integrity.
So, what does this all mean for you?
The bottom line is "job opportunity."
Indeed, and I admit, that one reason I have my job today is because of these growing issues. And having been a compliance attorney since the beginning of June this year, I can say that these issues are likely not to go away. As morbid as it may sound, I think this is good news for us in the legal profession. There is job opportunity out there.
If that didn't do it for you, let me tell you one more thing. You can make a real difference as a compliance professional. For example, because of the #MeToo movement, many women today are coming out of the darkness that have surrounded them for months, years, and even decades. Compliance professionals are now working with their company's board and top management to change company culture around this topic, perhaps by updating their policies and conducting additional sexual harassment trainings. Imagine how many lives are positively impacted by being a part of this change within a company.
Yes, your role may not be completely "legal," but it's an opportunity that law students and lawyers should explore. Be aware, though, that while it may be true that this career path is emerging, it's also getting increasingly competitive as time goes on.
Now that begs a question, how do you then "snag" a compliance attorney position in today's market?
That's a tough question to answer, and I might not have one for you. Heck, I'm still in awe and humbled by the fact that I was hired right out of law school as a compliance attorney. However, I won't leave you completely "hanging." I did have a chance to talk with Gwen Hassan, Managing Counsel of Global Compliance & Ethics at CNH Industrial, with regards to the emerging career path of compliance attorneys. She provided a few anecdotes that provide some insights.
First, she mentioned that the skill set for a compliance attorney is starting to change. "People are now actually getting degrees in compliance law. Historically, people 'learned' compliance on the job and by experience." She noted that the latter is how she progressed in her career. She continued to say that "with law schools and MBA programs offering concentrations or outright degrees in compliance, the job market is starting to change."
Second, she said that the demands for compliance professionals are starting to change. "With the evolving focus on privacy and cyber security and risk and data, when people are looking to hire an attorney, they are hoping to check off multiple skillset 'boxes' with the same candidate. To the extent someone can find an attorney with compliance experience who also has skills in data analytics or knowledge of privacy law all 'rolled-into-one', that is the new goal and the way the job market is moving."
Third, she claims that certifications are valuable. "Those with CCEP or CFE types of certification have greater marketability."
Finally, she explained that most attorneys have very transferable skills that can be used in compliance. "Attorneys looking to make a 'move' from another practice into compliance should look for projects and opportunities to be involved in risk identification and assessment, risk mitigation, root cause analysis, project management and regulatory analysis. These are all very transferable skills."
Feel free to comment below and connect with me on LinkedIn to discuss this topic.