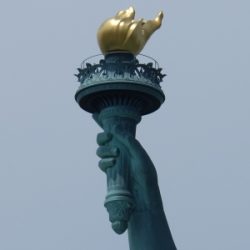 [For Black History Month, we invited some of our alumni to provide their reflections as guest bloggers of the month. This post is from Emil Ovbiagele L'14.]
The American story is an unfolding tale. A rich and diverse story still being crafted. There are chapters we ought to celebrate with fervent praise. There are pages where it hurts to look. And most importantly, there are  more exciting narratives yet to be fully told.
Since the 1970s, February has been designated as Black History Month. But as America experiences seismic demographic changes, it is important to examine the breadth and depth of what constitutes black America. Specifically, the stories, struggles, and accomplishments of black immigrants, who as of 2016 account for 18% of the overall black American population, must be weaved into the unfolding American story.