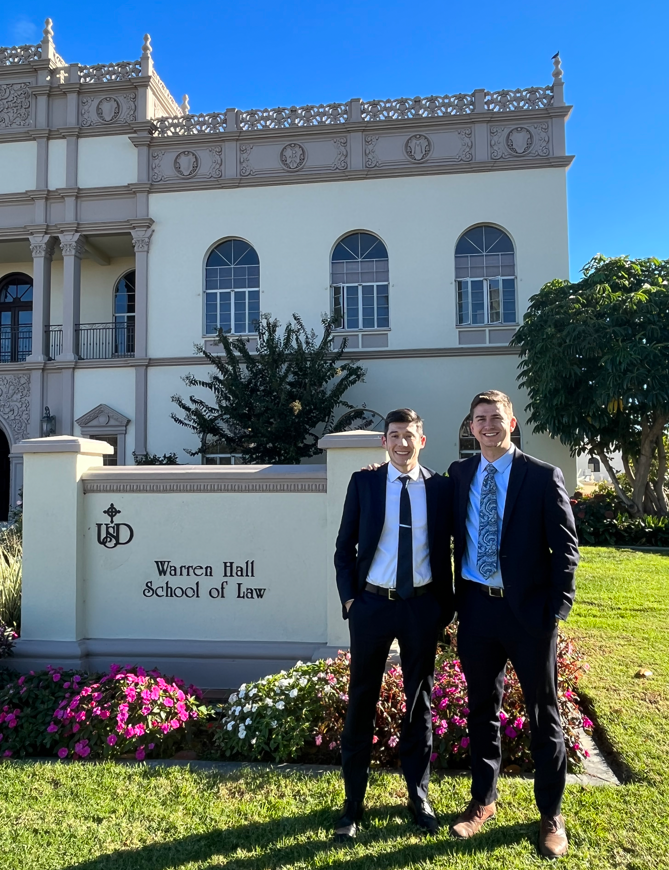 Julian Marrufo and Cameron Rink, both 3Ls, had a successful weekend in San Diego at the National Criminal Procedure Moot Court Tournament, held November 4-6, 2022 and the University of San Diego School of Law.
Rink and Marrufo argued in four preliminary rounds against teams from Nova Southeastern, Thomas Jefferson, South Texas, and the University of Houston. They succeeded in advancing as the higher seed to the octofinals, where they faced a team from the University of Wisconsin.
The team's legal issues involved the legality of the use of an automatic license plate retrieval system, which uses cameras on public roads to scan passing license plate numbers, to track a mass shooting suspect without a warrant and the legality of a subsequent warrantless entry into the suspect's home.