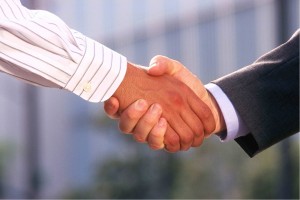 My list is constantly evolving; however, these ten tips form the foundation of my negotiating strategy and approach.
10. Research. When a new deal comes my way, I do research on who is on the other side of the negotiations. If you are able to find some common ground or interests, you can use some piece of information to start the negotiations in a non-adversarial manner. Knowing something about an alma mater, a law firm, or another part of their business can strike up an interesting aside before the heavy lifting starts.
9. What is your leverage? Look at the negotiation from the other side. It is great when one party can say, "take it or leave it" and really mean it; however, in my experience that is often a rarity. Strength in negotiation comes from knowing what may cause the other side to move on a position. Use that knowledge to best advance your position without being unnecessarily aggressive.