Upon the passing of Supreme Court Justice Ruth Bader Ginsburg, the Student Bar Association collected some statements from students in order to honor her memory.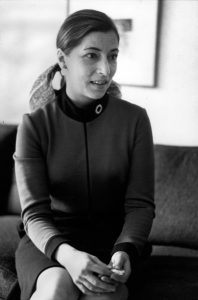 Foley Van Lieshout, 3L
I think all women feel connected in some way to Justice Ginsburg. Reading her opinions, concurrences, and dissents, I always respected and admired her reasoning, even if I didn't agree with it. To me, Justice Ginsburg was not "Notorious RBG"; she was a giant. She had so much power. She was larger than life.
Anonymous 2L
As Professor Oldfather put it in Con Law 1L year: it's best to have a diverse set of chili recipes — not only one — all to make one great pot. RBG helped diversify the SCOTUS chili recipe in ways we never thought possible. Her contributions will be remembered forever.
Emilie Smith, 2L
RBG was an example of the woman, and lawyer, I hope to be – fierce, unwavering and determined. No matter one's political leanings, she was an impressive woman who handled every obstacle in her life with grace and perseverance. Everyone – members of the legal field as well as citizens of this country – can learn a lot from her legacy. "Fight for the things that you care about but do it in a way that will lead others to join you." – Ruth Bader Ginsburg
Zachary Lowe, 3L
Supreme Court Justice Ruth Bader Ginsburg was an absolute trailblazer not only in her field, but in the entire history of humanity. Her continuous push for equality and equity for the underrepresented will never be forgotten or fade away in time. Her memory will always live on in the spirit of those who push for a better present and future for those who are given less opportunities. Thank you, Justice Ginsburg, for always fighting, even until your final days. "Fight for the things that you care about but do it in a way that will lead others to join you."