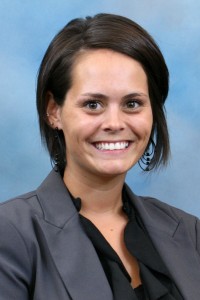 The 21st Annual Howard B. Eisenberg Do-Gooders' Auction on behalf of the Law School's Public Interest Law Society (PILS) will be held in the evening on Friday, February 21, 2014 at the Law School.  Proceeds from the event go to support PILS fellowships to enable Marquette law students to do public interest work in the summer.  Trisha Fritz, a current law student, shares her experience here as a PILS Fellow.  Besides her work as a PILS Fellow, Trisha is helping to organize this year's Auction.
You may attend the Auction by purchasing tickets here, or you may purchase tickets at the door.  This link also provides you with an option to donate to the Auction.
Where did you work as a PILS Fellow?
I worked at the Milwaukee County Public Defender's Office in the Juvenile and Mental Health Office located in Wauwatosa.
What kind of work did you do there?
I mainly worked with Juveniles involved in Juvenile Delinquency cases. The office also handles CHIPS, TPR, JIPS, and Mental Health Commitment cases, and I was able to dapple in those areas, but I mainly worked with Delinquency cases. All of the Juveniles that come through the delinquency system have a state public defender assigned to their case. My role was to interview clients and families and continue to handle their cases at various stages through the criminal process. I was able to practice under the student practice rule where I was able to handle all delinquency hearings from the initial detention hearing to disposition hearing (sentencing in the juvenile system).
Continue reading "21st Howard B. Eisenberg Do-Gooders' Auction–An Interview with PILS Fellow Trisha Fritz"