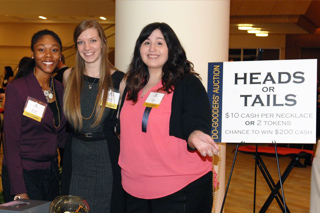 This student organization works to continue funding fellowships for law students seeking public interest legal work experiences.
By supporting our 2019 auction, generous donors made it posible for:
16 law student fellows to provide
over 6,000 hours of legal aid
at 10 nonprofit and government agencies
valued at over $560,000
---
PILS Fellows work is done in service to individuals or groups of limited means. Fellows are supported by the annual PILSgiving Dinner for members of the Eckstein Hall community and the Howard B. Eisenberg Do-Gooders' Auction attended by over 400 guests who bid on over 200 items donated by local businesses and alumni.