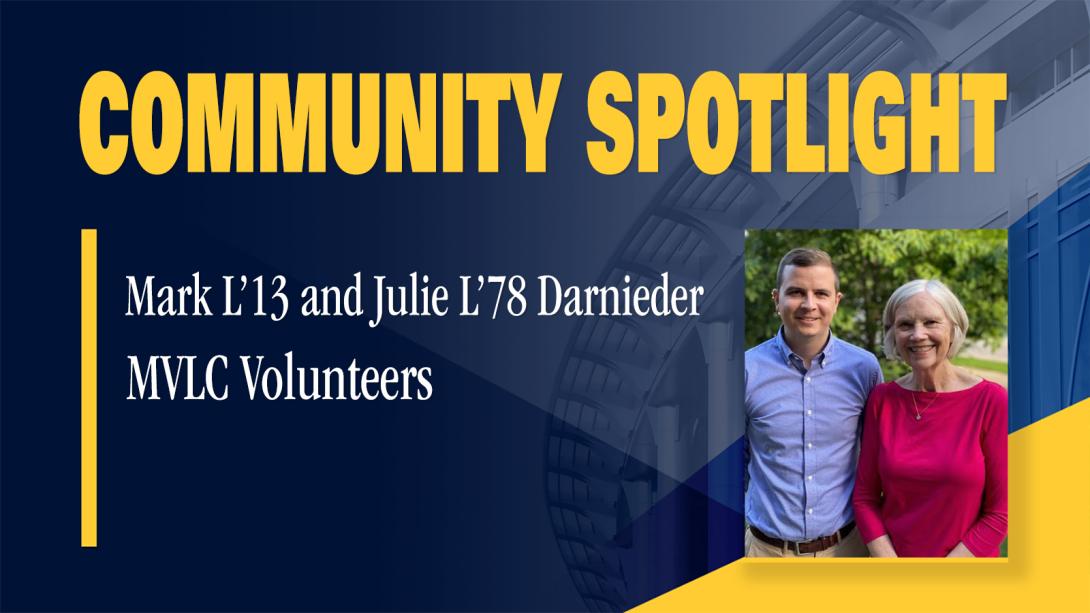 Julie and Mark Darnieder are a mother and son pair of Marquette lawyers who are Marquette Law School Legal Clinic volunteers.
Learn More
A wide range of pro bono opportunities are available to law students and alumni.
Find out more
Upcoming Events
There are currently no upcoming events.
Please check back soon.