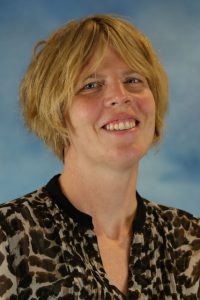 The 24th Annual Howard B. Eisenberg Do-Gooders' Auction on behalf of the Law School's Public Interest Law Society (PILS) will be held on February 17 at the Law School. Proceeds from the event go to support PILS Fellowships to enable Marquette law students to do public interest work in the summer. Elisabeth Thompson, a current law student, shares her experience here as a PILS Fellow.
Where did you work as a PILS Fellow?
The ACLU of Wisconsin.
What kind of work did you do there?
Most of my work was legal research and writing.  I prepared two big pre-litigation memos, both in areas of substantive law to which I'd not been previously exposed.  I also drafted a complaint and wrote a number of on-the-fly memos on an array of legal questions, and I got to participate in some meetings with clients.
How was the experience meaningful to you?
The cases I worked on were incredibly meaningful.  They were timely; they were high-impact; they were rooted in the local community but had national resonance.  My work helped lay the groundwork for litigation that will raise awareness and advance justice.  This was motivating to me.  It also speaks to the value of the PILS fellowship; the funds that enabled me to spend the summer at the ACLU contributed directly to advancing their important work.
Continue reading "24th Annual Howard B. Eisenberg Do-Gooders' Auction—An Interview with PILS Fellow Elisabeth Thompson"