Congratulations to graduating law students Mindy Nolan and Bryant Park, who were honored this academic year for their pro bono work.  The Wisconsin State Bar awarded Mindy Nolan as Public Interest Law Student of the Year, and the Milwaukee Bar Association awarded Bryant Park as Pro Bono Law Student of the Year.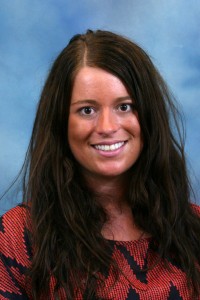 Pro bono work has been a focus of Mindy Nolan's time in law school.  Mindy was the recipient of two Public Interest Law Society (PILS) summer fellowships, which enabled her to work for the Public Defender in Rhinelander in 2012 and the Public Defender in Milwaukee in 2013. Her pro bono work centered on the Milwaukee Justice Center's family help desk.  Angela Schultz, the Pro Bono Director at the Law School, said in her nominating letter to the State Bar:
As a regular supervising attorney of the help desk, I have observed Ms. Nolan's professionalism, patience, and kindness, along with her high level of competence learning this complex system.  She treats each person accessing the help desk with the same level of respect, infusing into her volunteer work a sense that all members of our community deserve equal access to justice.  When given the opportunity to complete an advanced training in family law forms, she jumped at the chance and as a result has been able to assist with a broader range of issues being presented by community members accessing the help desk.
Mindy contributed greatly to the PILS organization while in Law School, starting in her 1L year.  The PILS Auction in 2013 was able to raise record funds, which resulted in a significant increase in the number of PILS fellowships that were able to be awarded (from 15 to 24).  This year Mindy served as co-president of PILS.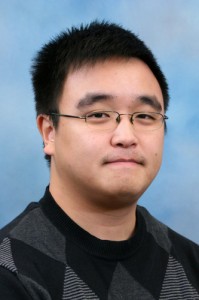 Bryant Park was honored by the Milwaukee Bar Association in October.  Like Mindy, Bryant started his law school career doing pro bono work in his first year.  Bryant has aided the Marquette Volunteer Legal Clinic (MVLC), volunteering with the House of Peace, Hillview, and Milwaukee Justice Center.  In 2013, Bryant was a leader in starting a new MVLC initiative to offer the Milwaukee-area Hmong community with brief legal services.  Bryant was selected after his first year of law school to be a member of the MVLC Student Advisory Board.
In addition to his work with the MVLC, Bryant participated in the "Know Your Rights" pro bono project, which is a partnership with the National Immigrant Justice Center.  Bryant interviewed detained immigrants at the Kenosha Detention Center to assess possible pro bono representation.
Congratulations again to Bryant and Mindy on their accomplishments!