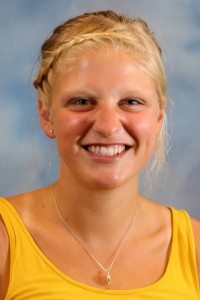 The 23rd Annual Howard B. Eisenberg Do-Gooders' Auction on behalf of the Law School's Public Interest Law Society (PILS) will be held in the evening on Friday, February 19, 2016 at the Law School.  Proceeds from the event go to support PILS fellowships to enable Marquette law students to do public interest work in the summer.  Windsor Wrolsted, a current law student, shares her experience here as a PILS Fellow.  Besides her work as a PILS Fellow, Windsor is helping to organize this year's Auction.
Where did you work as a PILS Fellow?
Disability Rights Wisconsin in Milwaukee.
What kind of work did you do there?
I worked closely with attorneys, advocates, and ombudsmen to advocate for persons with both mental and physical disabilities. I advocated for inmate rights within various jail systems, and also the rights of children in need of long-term care. I attended an Administrative Law Judge hearing and got the chance to meet the family of the child we were advocating on behalf of. It was truly memorable to talk with them and hear how their child's disability was a daily factor in their lives, when realizing that it only took up a few hours of mine. I also attended local Wisconsin Community Services meetings regarding how to combat current mental health issues in Milwaukee. One meeting addressed issues relating to the homeless community, and the other addressed wrongful conviction of individuals with mental disabilities. It was incredible to see leaders from so many different organizations come together and brainstorm practical, long standing solutions.
How was the experience meaningful to you?
Before coming to law school, I had no idea what it meant to be a lawyer. I was nervous that I would not find a community that I would fit into. As time went on, I decided that I wanted to find two things: (1) a solid community of lawyers, and (2) a line of work that I believed in. I found both at Disability Rights Wisconsin. I can honestly say that my coworkers became my friends. Yes, we got fired up about injustices in the Milwaukee area, but we also celebrated the little things happening in our lives as well. It was the community I had always hoped for.
What did you learn in the course of your work?
I would say that the most important thing I learned was "person first language". This means that, when referring to our clients, instead of saying, "disabled person", we say, "person with a disability." This subtle grammatical alteration changes the disability from acting as a defining adjective into just one part of the person. DRW looks at every client as a person first, and then addresses the trials and difficulties relating to their disability, second.
What do you like best about doing public interest law work?
Even though the work became tough at times, I knew that my efforts were appreciated. Even if I was not able to help a certain client, I knew that it meant the world to them just to be heard. I felt this especially when working with clients in the jail systems. Inmates are often identified by the crime they committed. I was able to reassure them that they were so much more than that.
What are you doing to help with the PILS Auction?
I am the Vice President of Promotions. My job is to get the word out via Facebook, our school's online newsletter, and any other creative means of communication. I attend weekly meetings with other executive members, and help with whatever else they need. I picked up donations from around town, and I will help set up the event the day of!