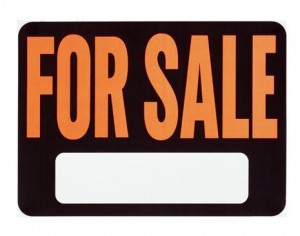 Most law school classes in Property begin with the venerable bundle of sticks metaphor.  The "bundle" includes those rights and interests held by the owners of property.  The assorted "sticks" take on different shapes and sizes, and owners invoke one or more of them to a different extent as the times change.  In the opinion of many, the right to sell one's property has supplanted the right to use one's property as the most important "stick" of  in the present.
The recent efforts of George Zimmerman to market the gun he used to shoot Trayvon Martin is a particularly distasteful example of an attempt to sell one's property.  While patrolling as part of a self-styled neighborhood watch in a gated community near Orlando, Florida, Zimmerman confronted and fought with the seventeen-year-old Martin.  In the midst of the struggle, Zimmerman fired his 9 mm Kel-Tec PF-9 pistol and killed Martin.
Zimmerman was tried for the murder in early 2012, and the media absolutely feasted on the courtroom proceedings.  Zimmerman and his attorneys successfully argued the shooting was in self-defense.  Zimmerman was acquitted in February, 2012, and he publicly delighted in his victory at trial.  What's more, the United States Justice Department at that point returned the weapon to Zimmerman.
This past week, Zimmerman put the gun up for sale on several gun auction sites.  He asked that the bidding begin at $5000 and promised that proceeds from the sale would go toward countering violence by the Black Lives Movement  and also toward combatting Hillary Clinton's anti-gun rhetoric.  Initial bidding was brisk, including one bogus bid of $65 million from "Racist McShoot Face," but when public pressure mounted, the sites removed Zimmerman's gun offering.
Oblivious to how offensive the attempt to sell the gun was to Martin's family and many others, Zimmerman was outraged that his efforts to sell the gun had been thwarted.  "I've decided not to cower," Zimmerman told an Orlando television station.  "I'm a free American.  I can do what I want with my possessions."  Zimmerman's enthusiasm for guns and violence melded with what he took to be the right to sell his property.  After all, in the context of a materialistic market economy everything can and should be sold.