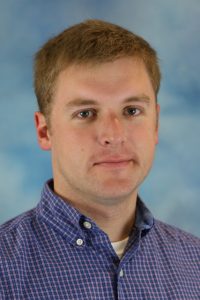 The 25th Annual Howard B. Eisenberg Do-Gooders' Auction on behalf of the Law School's Public Interest Law Society (PILS) will be held on February 16 at the Law School.  Proceeds from the event go to support PILS Fellowships to enable Marquette law students to do public interest work in the summer.  Jacob Haller, a current law student, and the Public Interest Student of the Year, shares his experience here as a PILS Fellow.
Where did you work as a PILS Fellow?
The Wisconsin State Public Defender's Office—Milwaukee County Drug Treatment Court.
What kind of work did you do there?
The Milwaukee County Drug Treatment Court is a pioneering specialty court aimed at addressing addiction as a root of criminality.  The MCDTC works with non-violent offenders who are facing nine months or more of incarceration.  The defendants are given the option to participate in a 12-18 month intensive rehab program supervised by the court.  I worked with defendants and their families to ensure that goals set by the court were being met.  This meant working with a defendant directly, as well as service providers, district attorneys, and employers to enure the best possible outcome for the defendant and the broader community.
How was the experience meaningful to you?
This experience helped me understand that behind every case number is a community of people.  There is the defendant, the victim, the families, and the neighborhoods.  Crime impacts everyone around you, and addressing the root causes of the crime is far more effective than locking someone up for six months and hoping the problem resolves itself.
What did you learn in the course of your work?
I was able to learn a great deal from this experience.  In addition to the legal experience, I was able to gain valuable experiences working with medical providers, mental health specialists, and police officers.   I was exposed to different walks of life, and I think those experiences will serve me well in my future career.
What do you like best about doing public interest law work?
I like knowing that I am making a difference.  During my time at the Drug Treatment Court I never had a day in which I questioned whether I was having an impact on my community.  There were many days where I asked if I was doing enough, but I never had to wonder why I was doing the work that I was doing.
What are you doing to help with the PILS Auction?
I have helped the Auction by organizing solicitation efforts, and aiding in the execution of the event.