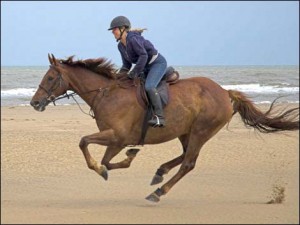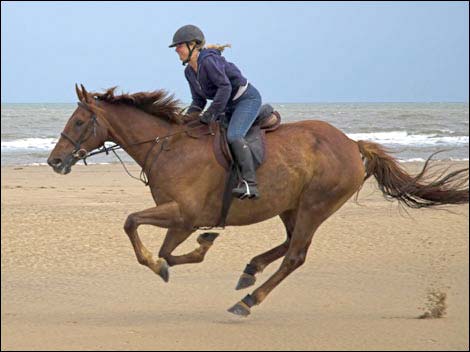 If you've spent much time around me, you know that I've got horse-crazy daughters.  My oldest is fourteen, and she's just starting her tenth year of riding.  Her sisters joined in the fun a couple years after she started.  That has meant all sorts of things for our family, one of which is that I've spent an awful lot of time watching riding lessons.
It's no surprise that spending that much time watching my daughters being taught a set of skills has led me to reflect on my own teaching.  There are, I've concluded, lots of connections, and so in this post I'm going to try to persuade you of two things:  The first is that learning to be a lawyer is in meaningful respects similar to learning a skill like how to ride a horse.  (Or, for that matter, figure skating.)  Both processes involve not merely the acquisition of information, but also a somewhat ineffable sense for how to engage in an activity.  The second is that those similarities can help provide some interesting perspectives on what we do in law schools.
I am breaking no new ground in making the first point.  Karl Llewellyn, for example, wrote of the value to lawyers and judges of "situation sense" and "horse sense" and of understanding that – and even more, understanding how – legal rules will often tell a tale that is incomplete or even wrong when applied to certain fact patterns.  This is a view of law as a craft.  Doing it well requires cultivating an often inarticulable sense of what sorts of responses are appropriate to which situations.  We might call it judgment.  Some of this is doctrinal knowledge, the content of the "law."  But, Llewellyn admonished new law students, as memorialized in The Bramble Bush, "it does not make so very much difference whether you remember the specific rules.  Good, if you do.  But even if you do not, there remains a deposit, formless, curious—but one which informs your hunches in the future."  Few of us remember much in the way of doctrinal specifics from our first semester in law school, but none of us could claim that we didn't learn much.