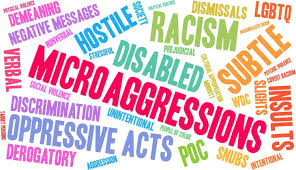 Last year, I watched as a law student was introduced to a lawyer volunteering at the legal clinic. The lawyer was a white man in his 60s. The student was a woman of color in her 20s, and she was wearing hijab. I happen to know that both people have hearts of gold and come to the legal clinic with a desire to help and to give their time and talents selflessly.
Nonetheless, upon being introduced, the lawyer's first words to the law student were: "It's nice to meet you. Are you a foreign exchange student?" The student looked confused and embarrassed as she replied, "No. I grew up here in Milwaukee."
A similar incident happened recently when a white lawyer asked a student of color where he was born and whether he had voting privileges. Again, the student in question replied that he was born and raised in the United States.
Yet another time, a white lawyer sat down at a table with a student of color: "What can we help you with at the clinic today?" The underlying assumption was that the student must be a client.
I also remember a moment when a white lawyer worked with a Latinx student for an entire shift and remarked at the end, "You are so articulate." Why would this be mentionable? This is a student who has a college degree, has been admitted to law school, and will have a law degree in a few years.
The same comments would not have been made to white students volunteering in the clinic.