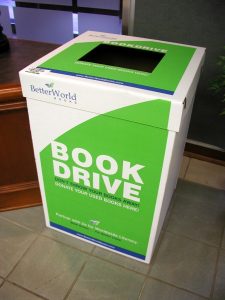 The "Benefit Corporation" is a new corporation class and it may be coming to a state near you (if it hasn't already).  A benefit corporation (colloquially referred to as B-corp) is an entity type that seeks to blend profit and purpose.
In 2010, Maryland was the first state to adopt a benefit corporation law.  Since then, about 30 other states have followed suit. As of October 2017, the Wisconsin legislature had a bill under consideration to create a benefit corporation statute.
What Exactly Is a Benefit Corporation?
Benefit corporations seek to create a material positive impact on society and the environment. These companies focus beyond the entrenched corporate purpose of profit maximization.  Most states with benefit corporation statutes base these laws on the Model Benefits Corporation Legislation.  Benefit corporations are required to (a) espouse a general/specific public benefit, (b) be accountable, and (c) be transparent.
This pursuit of public benefit could take various forms, such as: providing low-income communities with beneficial services; preserving the environment; improving human health; promoting the arts; or any other nonpecuniary purpose that could be of benefit to society or the environment.
For example, Better World Books, a benefit corporation, is an online book retailer that sells used and new books.  For every book sold, it gives a percentage of its funds and unsold books to literacy foundations across the globe.  Some other famous companies who have decided to go the benefit corporation route include Kickstarter, Etsy, and Ben and Jerry's.
Benefit corporations are usually required to have some measure of accountability. This often entails measuring the provision of the corporation's stated public benefit goal against an independent third-party standard.
Most benefit corporation statutes also require specific disclosures. Corporations are required to provide an annual benefit report to their shareholders regarding the corporation's success or failures in delivering the espoused public benefit.  Continue reading "The Rise of Benefit Corporations: Show me the Money…and the Good"