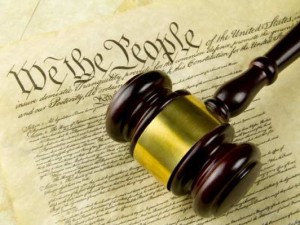 The ongoing refusal of President Donald Trump to both reveal the specifics of his personal finances and to decline any income from sources outside of his official salary as President has brought renewed attention to the Emoluments Clauses of the United States Constitution.  There are two such clauses, which state as follows:
The Foreign Emoluments Clause prohibits any "Person holding any Office of Profit or Trust" from accepting "any present, Emolument, Office, or Title, of any kind whatever, from any King, Prince, or foreign State," absent "the Consent of the Congress." U.S. Const. art. I, §9, cl. 8.  The Domestic Emoluments Clause entitles the President to receive a salary while in office and forbids him from "receiv[ing] within that Period any other Emolument from the United States, or any of them." U.S. Const. art. II, §1, cl. 7.
The meaning of these two provisions has become the subject of public debate and also litigation.  In one leading case, the State of Maryland and the District of Colombia
have sued Donald Trump
for violating these constitutional provisions.  They are suing for declaratory and injunctive relief which would compel President Trump to comply with the terms of the Constitution.