Marquette University Law School hosted the Region VIII round of the 73th annual National Moot Court Competition on November 19-20, 2022. Both Marquette teams made successful showings.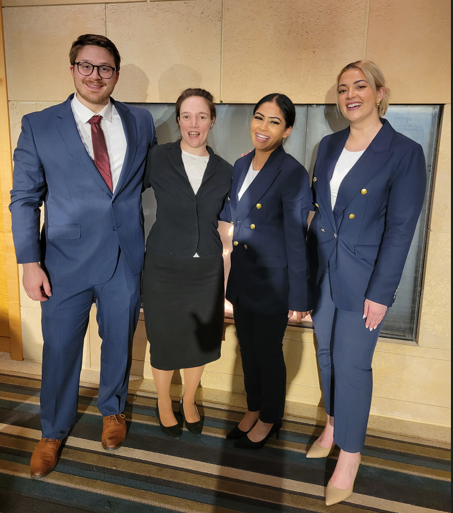 Team members Travis Goeden and Ruth Nord-Pekar advanced to the semifinal round before being eliminated after losing by less than three-tenths of a point. Professor Melissa Love Koenig advised the team, which was coached by attorneys Kieran O'Day (L'20) and Evan Thomson.
Fefe Jaber and Nicole Jennings advanced to the quarterfinals before being eliminated after losing a close round to the other Marquette team. Professor Lisa Mazzie advised the team, and attorneys Alicia Bernards (L'22), Lauren Brasington (L'22), Carsyn Bushman (L'22), Chal Little (L'16), Haley Wentz (L'20), and Christopher Vandeventer (L'22) coached the team.