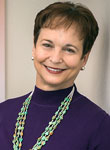 This fall, Professor Linda Edwards joins Marquette Law School as the Robert F. Boden Visiting Professor of Law.  She is the E.L. Cord Foundation Professor of Law at UNLV.
You have written a wonderful book on the great briefs. What are some of your favorite briefs and why do you like them?
One of my favorites is the Petitioner's brief in Miranda v. Arizona. Scholars, law teachers, and practitioners usually read judicial opinions rather than the briefs that produced those opinions. The Miranda brief is one of the few that has received attention in its own right. I took my turn to comment on it in Once Upon a Time in Law: Myth, Metaphor, and Authority, 77 Tenn. L. Rev. 885 (2010). Instead of a dry parsing of the cases, the argument section tells an engrossing story of the birth of the right to counsel. It's also a story about the kind of people we want to be. It's well-written too. In an era when lawyers tended to write in a boring, ponderous style, the Miranda brief is engaging and easy to read. It combines strong legal analysis, great policy arguments, and a passion for justice—a great example for us all.
Another of my favorites is the primary defense brief in the set of consolidated cases that came to be known as Furman v. Georgia. The primary brief challenging the death penalty for those cases was actually filed in Aikens v. California. The thing I like most about this brief is the daring choice it makes in the fact statement. It does not try to minimize the crimes or argue that the defendant was innocent or that his hard life provided an excuse for his actions. All of those would have been losing arguments. Instead, it admits that the crimes were horrendous and that the defendant probably did them, but it uses our human reaction to those killings to argue that state-imposed killing is little better. It was a risky argument, but it was honest and much better strategy than the alternatives. I really admire the courage and skill it took to pull it off.