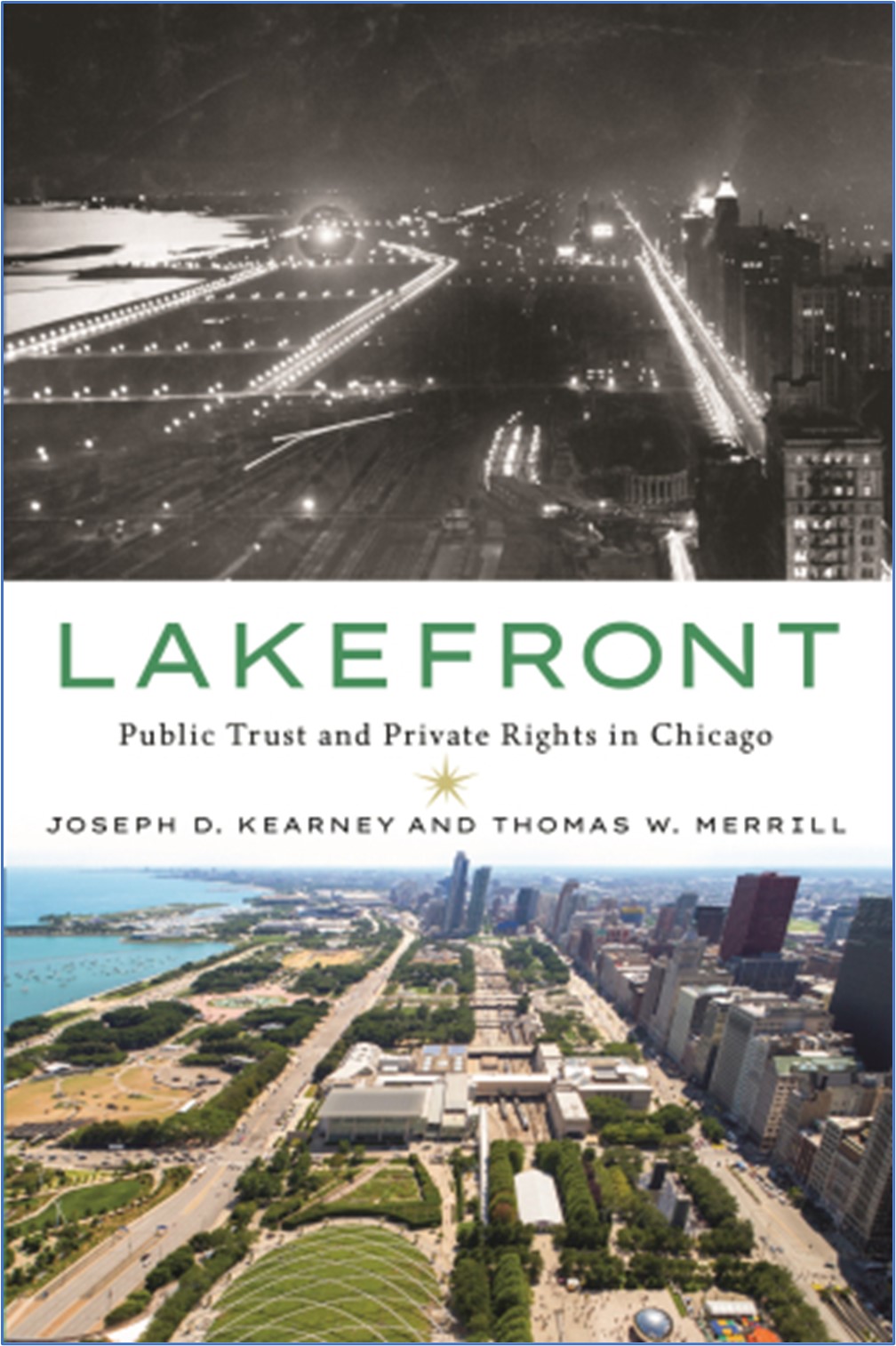 "Urbs in Horto"— city in a garden—is the motto Chicago's founders chose upon the city's incorporation on March 4, 1837. At the time, this was more of a vision than a statement of fact, as the city had few public parks then, and preserving its existing open spaces seemed uncertain at best. Given the industrial waterfronts in many other large cities, it is a marvel that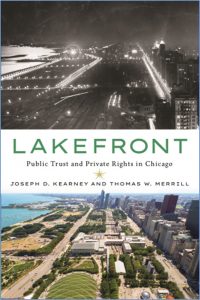 Chicagoans made that early vision a reality, at least along the water, by creating the city's magnificent lakefront parks and protecting open space over nearly two centuries. How did it happen, and what are the lessons for urban development more generally? The definitive account is provided in Lakefront, a remarkable new book twenty years in the making, coauthored by Marquette Law School Dean (and Chicago native) Joseph D. Kearney and Columbia University's Thomas W. Merrill.
Lakefront is, at its core, a story about Chicago and the development of its world-renowned lakefront. But Kearney and Merrill also make a significant contribution in untangling the American development of the public trust doctrine, which has been called "unquestionably one of the most important elements of U.S. natural resources law."[1] The Supreme Court has recognized the doctrine's ancient origin and its roots in Roman law.[2] Scholars have traced it to the Code of Justinian. Today the doctrine is generally thought to protect and preserve certain natural resources of a "special character," through a perpetual trust intended to prevent the unimpeded exercise of private rights upon them. But clarifying the doctrine's operational reach has proven difficult, and it has evolved into many different strains of varying strength primarily governed by state common law. However, all agree that Justice Stephen Field's 1892 opinion for the U.S. Supreme Court in Illinois Central Railroad Co. v. Illinois was the moment at which the doctrine became a prominent feature of American law. Lakefront provides groundbreaking new details and a blow-by-blow account of how the case originated from the battles between public and private rights on the Chicago lakefront.