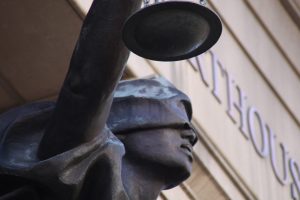 [For Black History Month, we invited some of our alumni to provide their reflections as guest bloggers of the month. This post is from Kristen D. Hardy L'14.]
When probing and prodding at the legal profession's existential, ever-persisting diversity and inclusion (D&I) crisis, race and gender are routinely discussed in separate vacuums. Thus, inclusion efforts focusing on the improvement of gender diversity have largely come to consider only one subset of women — the majority. Similarly, inclusion efforts targeting racial diversity also tend to focus on the majority, which in most cases refers to men. Articles and conferences promising to break down barriers and unpack bias for women lawyers either completely ignore, or barely mention, the added layer of complexity for women lawyers of color. And without the voices of minority women attorneys, spaces promising to offer diverse perspectives begin to feel homogeneous and exclusive.
There is no denying that many women, regardless of race or background, share similar instances of gender bias and discrimination. But women of color must grapple with a separate set of unique challenges that remain largely disregarded. When the D&I conversation shifts to improving gender diversity, the challenges associated with women of color are frequently, perhaps unintentionally, ignored. Consequently, solutions intended to eliminate barriers for all women in the profession are falsely presented as equally effective for White, Black, Hispanic, Asian, and Indigenous women. This phenomenon is not only isolating, but arguably detrimental to the progression of minority women within the legal profession.
Double-Bind and Double-Barreled Bias
Most know, at least anecdotally, about the double-bind bias apropos to women in leadership. This type of implicit bias is a haphazard blend of gender stereotypes and ostensible leadership characteristics that gum together to form what feels like a catch-22 for women.