Annual Nies Lecture in Intellectual Property: Brad Smith
Marquette University Law School
Eckstein Hall
Tuesday, November 15
4:30 – 5:30 p.m.
1 CLE
Future of Technology: Issues for Wisconsin and the World?
We are at the dawn of an era of profound transformation. A new generation of technology innovation is delivering capabilities that promise to expand economic opportunity and address some of humanity's most pressing problems. But cloud computing is creating disruption as well. People question the safety of their communities, the future of their jobs, and the prospects for their children. We must ensure that technology benefits everyone, not just the fortunate few. This will require new steps by tech companies and the non-profit community and forward-looking government policies and laws. Join Microsoft President Brad Smith as he discusses a vision of the need to create a cloud-based technology era that is trusted, responsible, and inclusive—a cloud for global good.
Brad Smith is the longtime chief legal officer of Microsoft Corporation and, since 2015, the company's president. Smith thus leads Microsoft's corporate, external, and legal affairs. His team of more than 1,300 professionals, working in 55 countries, is responsible for the company's legal work, its intellectual property portfolio, patent licensing business, corporate philanthropy, government affairs, public policy, corporate governance, and social responsibility work. Smith is also Microsoft's chief compliance officer. His influence extends beyond Microsoft, with the National Law Journal naming him in 2013 as one of the 100 most influential lawyers in the United States and the New York Times calling him in 2014 "a de facto ambassador for the technology industry at large." Smith is a graduate of Princeton University and Columbia Law School.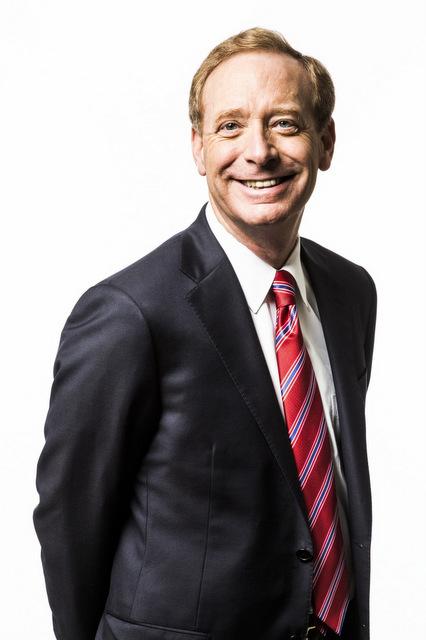 Category
Current Students
Faculty & Staff
Marquette Lawyers
Community