On the Issues: Dick Enberg
Dick Enberg, award-winning sportscaster who wrote the play McGuire.
We kick off the spring semester of "On the Issues" with something a little different.  In an event cosponsored by the Milwaukee Press Club, we'll hear from Dick Enberg, whom some have called the most versatile broadcaster of his era.  Enberg recently retired as the voice of the San Diego Padres, wrapping up a broadcast career that spanned roughly 60 years.  During that time,  Enberg called the Olympics, pro football and baseball, college basketball and football, tennis, golf, and horse racing.  But he's in Milwaukee because of a play he wrote more than 10 years ago, McGuire, a one-man show about legendary Marquette University basketball coach, Al McGuire.  The current production features Tony Award winner and Marquette alumnus Anthony Crivello as McGuire, and is being performed by The Milwaukee Rep in celebration of the 100th anniversary of Marquette basketball and the 40th anniversary of Marquette's NCAA championship.  Enberg and McGuire were broadcast partners and close friends.  We'll hear about their relationship, the play, and Enberg's remarkable career during this special OTI event.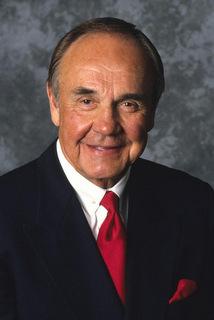 Category
Current Students
Faculty & Staff
Marquette Lawyers
Community
Related Events
There are currently no upcoming events.
Please check back soon.