On the Issues: Judge Thomas Buergenthal
Marquette University Law School, Women's Philanthropy of the Milwaukee Jewish Federation & the Edie Adelman Political Awareness Fund of the Jewish Community Foundation
invite you to the 3rd Annual Edie Adelman Lecture
On the Issues with Mike Gousha: Judge Thomas Buergenthal a leading authority on international and human rights law and one of the youngest survivors of the Holocaust.
Thomas Buergenthal served as judge on the International Court of Justice, and as a member of the U.N. Human Rights Committee and the Ethics Commission of the International Olympic Committee. He was the first chairman of the Committee on Conscience of the U.S. Holocaust Memorial Museum.
Buergenthal is the Lobingier Emeritus Professor of Comparative Law and Jurisprudence at the George Washington University Law School. He also served as Dean of the Washington College of Law of the American University in Washington, D.C. and held an endowed professorship at the University of Texas Law School (Austin) and the Emory University Law School, where he also directed the Human Rights Program of the Carter Center.
Buergenthal graduated from Bethany College, West Virginia. He received his J.D. degree from the New York University Law School, and his LL.M. and S.J.D. degrees from the Harvard Law School.
Judge Buergenthal's book, A Lucky Child: A Memoir of Surviving Auschwitz as a Young Boy, will be sold by Boswell Books at the event. In this memoir, Buergenthal shares his experiences as a child in various Nazi concentration camps including Auschwitz.

Co-sponsored by Cardozo Society of the Milwaukee Jewish Federation and


Co-Chairs: Lauren Blumenthal and Mari Zimmerman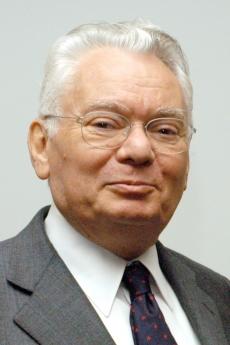 Category
Current Students
Faculty & Staff
Marquette Lawyers
Community