Sports Law Speaker Series: Kevin Schulz, co-chair, Sports Industry Team, Foley & Lardner, LLP
On Thursday, November 9, 2017, at 12 pm, all students are invited to a Sports Law Speaker Series event featuring Attorney Kevin Schulz, partner and co-chair, Sports Industry Team, member,  Transactional & Securities, Commercial Transactions & Business Counseling and International Practices, and Food & Beverage and Manufacturing Industry Teams, Foley & Lardner LLP, and member of the National Sports Law Institute's Board of Advisors.  Lunch will be provided to all attendees.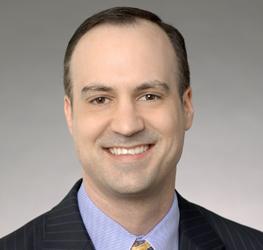 Related Events
There are currently no upcoming events.
Please check back soon.