Access
Current Law Students
Sports Law Speaker Series: National Cricket League (Introduction & Opportunities)
On Wednesday, April 18th, as part of the Sports Law Speaker Series, the National Sports Law Institute invites all students to attend a discussion of the newly formed National Cricket League.  The first league will take place this summer in Milwaukee from June 29th to July 4th.  The discussion will feature leageu founders, CEO/Director M. Maruf Alam, and President/Director, Dr. Abdur Chowdhury who is also an economics professor at Marquette University.  NSLI Director Prof. Paul Anderson is a member of the League's Advisory Board.  The discussion will introduce the formation of the league, and potential opportunities for students to get involved.  Refreshments will be provided to all who attend.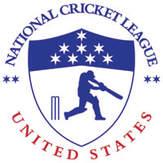 Related Events
There are currently no upcoming events.
Please check back soon.