Regulating Agents in Sports and Entertainment (with Professor Anderson)
On Tuesday, November 13th, at 12 pm, Professor Paul Anderson, the Director of the Sports Law Program and National Sports Law Institute at Marquette University Law School will discuss The Regulation of Agents in Sports and Entertainment:Legal and Ethical Considerations, analyzing the differences and similarities in the way that athlete and entertainment agents are are regulated.  This discussion is open to the Marquette University Law School community. Lunch will be provided to all attendees.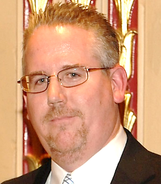 Related Events
There are currently no upcoming events.
Please check back soon.