Access
Current Law Students
Sports Law Speaker Series: Cody Hallowell, Founder, 24/8 Sports Consulting
On Thursday, February 28th, 2019, at 12 pm in room 433, all students are invited to a Sports Law Speaker Series event featuring recent graduate Cody Hallowell (L'18).  Cody is the Sports Marketing Manager for the Al Hurvis/ADAMM Education Foundation Inc., and put together the 43rd Milwaukee Tennis Classic providing opportunities for several Sports Law Program students who helped run the event.  Cody is also the founder of 24/8 Sports Consulting Inc., a new basketball sports agency, and created a new internship for Sports Law Certificate Program students with his agency.  Led by Sports Law Certificate Program 2L Intern to the Foundation Hassan Rahim and Associate Tournament Director (Milwaukee Tennis Classic) and 3L Antonio Cannavaro, Cody will discuss his decision to come to Marquette from the East Coast, the opportunities he took advantage of within the Sports Law Program, and the ways he has given back to the Program already, from supervising student volunteers and interns, to serving as the Alumni Coach of the Sports Law Program's Tulane Basketball Negotiation Competition team.  Lunch will be provided to all attendees.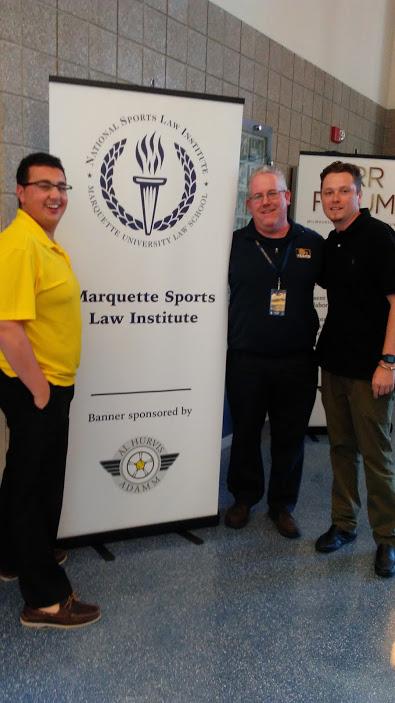 Related Events
There are currently no upcoming events.
Please check back soon.