Sports Law Speaker Series: Kevin Schulz, co-chair, Sports Industry Team, Foley & Lardner LLP
On Thursday, September 26, 2019, all students are invited to a Sports Law Speaker Series event featuring Attorney Kevin Schulz, partner, Foley & Lardner, LLP.  Attorney Schulz is a partner and business lawyer with Foley & Lardner where his practice focuses in the areas of mergers and acquisitions (M&A) and commercial transactions.  He is a member of the firm's Transactional & Securities, Commercial Transactions & Business Counseling and International Practices, as well as the Food & Beverage, Manufacturing and Health Care Industry Teams, and co-chair of the Sports Industry Team.
Attorney Schulz also has extensive experience in the sports industry, where he has represented and counseled a number of clients (including professional sports teams, owners and acquirers of professional sports teams, a professional sports league, colleges, sponsors, and media companies). He advises sports clients in connection with a variety of M&A and commercial matters, including sales and acquisitions of professional sports franchises, licensing arrangements, promotional and advertising agreements, sponsorship and endorsement agreements, naming rights, joint ventures, ticketing arrangements, stadium/arena service agreements, esports, formation of regional sports networks (RSNs), and television, radio, over-the-top (OTT)/streaming, and media rights agreements.
Led by Sports Law Society President Jordan Daigle (L'20), the discussion will start at 12 pm in room 433.  Lunch will be provided for all registered attendees.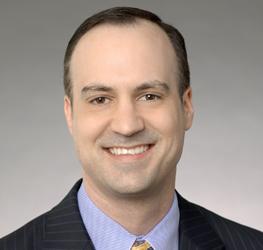 Related Events
There are currently no upcoming events.
Please check back soon.