On the Issues: David Crowley
Marquette Law School's Lubar Center for Public Policy Research and Civic Education is pleased to bring you this special online program:
Milwaukee County Executive David Crowley
In this online On the Issues event, new Milwaukee County Executive David Crowley will discuss his vision for the state's largest county as well as the realities that will help shape it. The 34-year-old state representative scored a narrow victory in the April election, becoming the first African American in county history to hold the position. Crowley says his goal is to improve the quality of life for all county residents. But the job won't be easy. The county faces serious challenges: rising pension costs, millions of dollars in deferred parks maintenance, and the fallout from the coronavirus pandemic, which will mean millions of dollars in lost revenue. We'll talk with the County Executive about his first month on the job and about his long-term goals. 
12:15 to 12:45 p.m. Watch the discussion, which we'll have recorded the day before.
You will need to click on the words "Watch Now" on this website anytime beginning on June 10 at 12:15 p.m.
We miss seeing everyone and look forward to welcoming you back to the Lubar Center at Marquette Law School for in-person events when things start to return to normal. Until then, we plan to produce online programming to help keep important discussions moving forward in our community.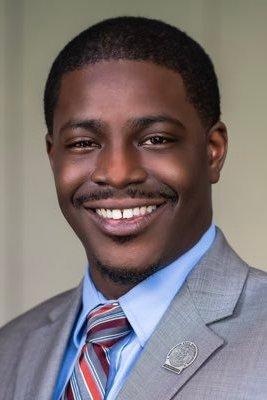 Category
Current Students
Faculty & Staff
Marquette Lawyers
Community