On the Issues: A Look Back at 2020 with Marquette Law School Poll Director Charles Franklin
We hope you will join us, Tuesday, November 10, for the next "On the Issues with Mike Gousha."
In this virtual "On the Issues" event, Mike will look back at the 2020 campaign in Wisconsin with Marquette Law School Poll director Charles Franklin. They will discuss the process behind the Marquette Law School Poll, and what we all learned from the polling that was done in the months leading up to the November 3 election. We'll address some of the most frequently asked questions about the Marquette Law School Poll: What are we hoping to learn from our surveys? How are respondents chosen? What is weighting and when is it used? How are questions formulated? Looking beyond the Marquette poll, we will take up such matters as the difference among polling, aggregating, and forecasting; how the polling industry may evolve; and what impact the 2020 election results may have on future use of this social sciences tool. Join Prof. Franklin and Mike as they reflect on the year that was, in both polling and politics.
You will need to click on the words "Watch Now" on this website starting any time after 12:15 on Tuesday, November 10.
We miss seeing everyone and look forward to welcoming you back to the Lubar Center at Marquette Law School for in-person events when things start to return to normal. Until then, we plan to produce online programming to help keep important discussions moving forward in our community.
Like to be added to our email list?  We would be happy to add you. E-mail Hilary DeBlois, Lubar Center Program Manager, at Hilary.deblois@marquette.edu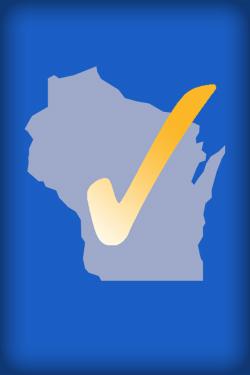 Category
Current Students
Faculty & Staff
Marquette Lawyers
Community