Access
Current Law Students
Conversation with Commissioner Emeritus Selig: The History of Baseball in Milwaukee and its Present and Future
This fall Major League Baseball Commissioner Emeritus and Distinguished Lecturer in Sports Law and Policy, Allan "Bud" Selig, will visit the law school for three Conversations with Marquette University Law School students. The first event will be on Thursday, September 16th, 2021, starting at 12 pm in room TBA.  Commissioner Emeritus Selig will discuss the History of Baseball in Milwaukee and its Present and Future. This event is open only to Marquette University Law School students and staff. Commissioner Emeritus Selig invites students to ask any question about his career, his recent book, baseball, or anything else related to professional sports when they register, or during the Conversation. Do not miss your chance to talk with someone who has had over 60 years of experience in professional sports. Lunch will be provided to all attendees.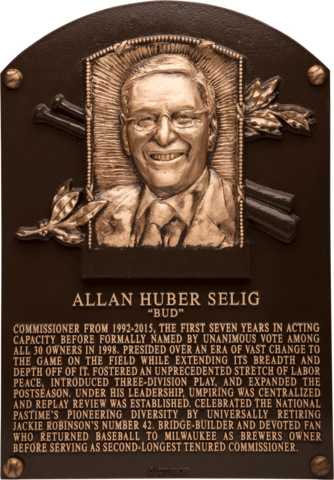 Related Events
There are currently no upcoming events.
Please check back soon.