Water Policy in the Chicago Megacity: Past, Present, and Future
Thursday, October 14, 2021
9:00 a.m.—12:00 noon
Complimentary event; however, registration is required
Link for virtual participation will be shared with registered attendees
Join us online October 14 as we focus on the past, present, and future of water policy in the "Chicago Megacity"—the region stretching from the Milwaukee area, across metropolitan Chicago, and into northwest Indiana. The event is presented in partnership with Current's Chicago Water Week 2021 and builds on past Marquette Law School conferences about the Chicago Megacity, across a range of issues including water, transportation, education, and economic development. It will cover some of the issues that Milwaukee, Chicago, and other cities in the Megacity will face together, including:
the past—an exploration of the history of the internationally acclaimed Chicago lakefront, with a focus on the effect of the American public trust doctrine and a comparison to corresponding developments presented in Milwaukee
the present—an examination of the Megacity region's water infrastructure crisis, of its effects on our most vulnerable communities, and of the infrastructure bill pending in Congress
the future—a discussion of the Megacity region's readiness for the damage that climate change is expected to inflict on the Great Lakes region, and of the prediction that the climate crisis will cause mass migration toward the relatively cooler temperatures and abundant freshwater supply in the upper Midwest.
Participants include:
Mandela Barnes, Lt. Governor, State of Wisconsin, and Chair of the Governor's Task Force on Climate Change
Susan Ekoh, Climate Adaptation Fellow, American Society of Adaptation Professionals
Mike Gousha, Distinguished Fellow in Law and Public Policy, Marquette University Law School
Joseph D. Kearney, Dean and Professor of Law, Marquette University Law School, and Thomas W. Merrill, Charles Evans Hughes Professor, Columbia Law School, coauthors of Lakefront: Public Trust and Private Rights in Chicago (Cornell Univ. Press 2021)
Edith Makra, Director of Environmental Initiatives, Metropolitan Mayors Caucus, and co-lead author, Climate Action Plan for the Chicago Region
Cory Mason, Mayor, City of Racine, Wisconsin
Laura Rubin, Director, Healing Our Waters/Great Lakes Coalition
Jan Schakowsky, United States Congresswoman representing the 9th District of Illinois
David Strifling, Director, Water Law and Policy Initiative, Marquette University Law School
Drew Williams-Clark, Managing Director - Urban Resilience, Center for Neighborhood Technology
To see the list of all Chicago Water Week events, please click here.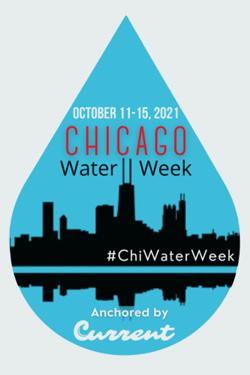 Related Events
There are currently no upcoming events.
Please check back soon.