Summer Sports Law Speaker Series: Matt Banker, Associate AD Administration & NIL, University of Louisville
On Wednesday, June 15, on Microsoft Teams, as part of the Summer Sports Law Speaker Series Matt Banker, Class of 2001, and now Associate Athletic Director for Administration and NIL at the University of Louisville, and member of the NSLI's Board of Advisors, will visit with students to discuss his career path from the NCAA, to IU School of Law, the Ohio Valley Conference, and now the University of Louisville.  At Louisville he serves as sport administrator for Men's Soccer, Women's Lacrosse, Women's Rowing Cardinal eSports and Spirit Teams and also leads the University's Name/Image/Likeness (NIL) initiatives, operations, and strategy in support of student-athletes.  He also supports the athletics department's NCAA compliance and NIL initiatives, athletics strategic planning, legal affairs and risk management.  The event will start at 12 pm Central on Microsoft Teams.  Register to attend by 10 am on June 15 and you will receive the reservation link before the event.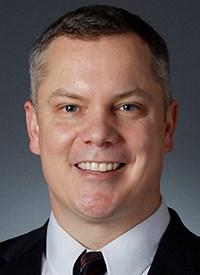 Related Events
There are currently no upcoming events.
Please check back soon.