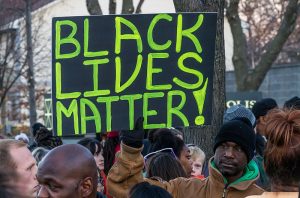 Amanda Seligman is a Visiting Fellow in Law and Public Policy at Marquette University Law School.
How does racially-tinged police violence toward civilians affect city residents' willingness to summon aid in an emergency? A study in the October 2016 American Sociological Review asks what happened to the number of 911 calls after the public revelation that off-duty white Milwaukee police officers beat Frank Jude in 2004. In "Police Violence and Citizen Crime Reporting in the Black Community," Matthew Desmond, Andrew V. Papachristos, and David S. Kirk find that in the year after the initial publicity around the beating, Milwaukee residents placed 22,000 fewer 911 calls than might have been expected, resulting in a total of 110,000 calls. Although white neighborhoods saw a spike in 911 calls and then a long but shallow dip, the loss of calls was especially pronounced in black neighborhoods. The authors found no such loss of calls reporting traffic accidents.
Desmond et al.'s 911 study received extensive mass media coverage. Juleyka Lantigua-Williams wrote about the study in The Atlantic, and the New York Times's "The Upshot" column reported the findings. The study was the subject of two articles in the Milwaukee Journal Sentinel, one reporting on the findings and one offering responses from District Attorney John Chisholm and Milwaukee Police Chief Edward Flynn. Two of the authors, Desmond and Papachristos, also published an Op-Ed piece in the New York Times commenting on the significance of their research. A small host of other reports suggest broad interest in the study's implications in the context of the Black Lives Matter movement and widespread coverage of police shootings of African American civilians.
Sociologist Desmond is one of our most thoughtful observers of the cultural significance of the 911 emergency call system. In Evicted, his 2015 ethnographic study of housing and poverty in Milwaukee, Desmond observed how victims of domestic violence put themselves at risk for losing their homes if they call the police too often.