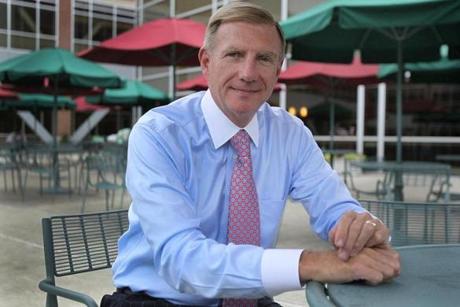 An important part of professionalism is, well, participating in the profession. The Law School has a rich record of alumni and faculty involvement in most walks of the profession, including leadership positions in local and state bar associations. Many alumni have also been recognized for their outstanding work as lawyers.
Paul Dacier (Arts '80; L '83) is part of this distinguished cohort. In 2013 Paul has garnered well-deserved recognition for his legal work on behalf of EMC Corp., while also serving as the President of the Boston Bar Association (BBA) for 2013-14. Indeed, the Boston Globe reports that Paul is the first general counsel to assume the BBA's presidency in its over 250 year history.
Paul is general counsel for EMC, a $20 billion, publicly traded corporation with over 60,000 employees and a legal department of over 100 lawyers. EMC is one of the nation's leading corporations specializing in information storage ("the cloud") and related technology. Under Paul's direction, the legal department has successfully defended EMC's position in high-visibility patent litigation and developed innovative approaches to mergers and acquisitions. The National Law Journal recently named EMC's legal department as the Boston Legal Department of the year (August 2013).
Continue reading "Paul Dacier (L '83) Assumes Presidency of the Boston Bar"