Conversation with Professor Martin Greenberg, Sports Lawyer
On Thursday, April 12th, as part of its Conversation series, the National Sports Law Institute of Marquette University Law School invites all students to a conversation with Sports Lawyer and Professor Martin Greenberg.  Professor Greenberg will discuss his long career in sports, from creating one of the first sports law courses in the country, to founding the National Sports Law Institute, representing coaches (Coaching Corner)  and players, working in various aspects of sports facility development, and advocating for abused athletes.  Professor Greenberg will also discuss his Representing Professional Athletes and Coaches, and Sports Venues workshops for law students (descriptions below).  The conversation will begin at 12 pm in room 433.  Refreshments will be provided.
WORKSHOP: REPRESENTING PROFESSIONAL ATHLETES AND COACHES (2 Credits) The study of the formation, interpretation, negotiation and enforcement of sports marketing contracts as well as coaches' contracts. Topics covered include the agent's role in representing professional athletes and coaches, contract compliance with professional sports league collective bargaining agreements, tax planning for the athlete, and the ethical duties of attorney agents. Professional Sports Law is a prerequisite. (Fall 2018)
WORKSHOP: SPORTS VENUES (2 Credits) The course is dedicated to the study of the legal, financial, developmental, and political creation of sports facilities in the United States. The course will examine the reasons for the stadium boom and proliferation of sports facilities in our country; the current debate relative to the desirability of public tax dollars underwriting sports venues; the ways in which sports facilities are financed and funded; the creation of governmental bodies known as stadium or taxing authorities; the development process and the real estate implications of stadium creation; the development of a long-term leasehold arrangement between landlord and tenant; litigation challenging government participation in financing and referendums; the creation of public-private partnerships and the risks, financial requirements, and nature of the partnership; the creation of contractually obligated income and the ways in which revenue generation meets the bottom line needs of all interested parties; construction implications relative to the creation of facilities including issues of cost overruns, insurance, and the ADA; relocation and retention issues relative to utilization of facilities for keeping the team at home; a review of the so-called facilities arms race in our universities and the nature of this race; and finally, trends for the future of stadium development.  (Fall 2019)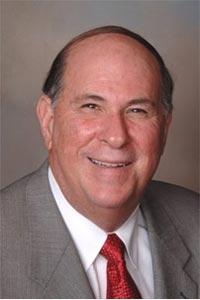 Related Events
There are currently no upcoming events.
Please check back soon.