Greenberg's Coaching Corner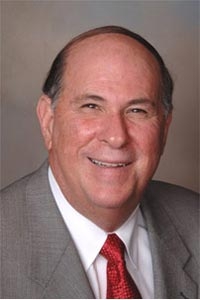 Professor Martin Greenberg
Attorney Martin J. Greenberg has been a sports lawyer and sports law professor at Marquette University Law School for several decades.  During that time he has established an expertise in the representation of collegiate coaches.  Professor Greenberg currently teaches a course at the Law School titled "Representing Professional Athletes and Coaches," wherein he provides students with specific instruction related to the "formation, interpretation, negotiation and enforcement of sports marketing contracts as well as coaches' contracts."  In addition, since Professor Greenberg created the National Sports Law Institute of Marquette University Law School in 1989, he has provided dedicated research and scholarship related to college coaching contracts. This page provides links to Professor Greenberg's scholarship related to college coaching contract issues.
ARTICLES/PRESENTATIONS
Joe Wickline: To call plays or not to call plays, that was the question at the forefront of Wickline's contract battle with Oklahoma State (January 9, 2016)
Coaches Performance Evaluations (September 29, 2016)
A Clash of the Titans (November 1, 2015)
Morals Clauses in College Coaching Contracts (September 3, 2015)
Ethical Considerations in the Representation of College Coaches (Presentation, July 10, 2015 as part of the Current Ethical Issues in Sports Law Seminar, hosted by the Sports Law Alumni Association).
College Coaches - Representation Agreements (May 15, 2015)
Disability and Death Clauses in College Coaches' Contracts (March 30, 2015)
The Buyout Game - An Opinion (February 25, 2015)
Buyouts - Coaching Free Agency (January 2, 2015)
Zero Tolerance - Abuse Must End - An Opinion (October 1, 2014)
Beckie Francis Sues Oakland for a Non-redacted Investigation Report that Led to Her Termination (August 5, 2014)
Restrictive Covenants in College Coaching Contracts (Presentation given during the Current Issues in Sports Law Seminar, July 11, 2014, Marquette University Law School).
Representations and Warranties in College Coaching Contracts (June 3, 2014).
Tough Love - Crossing the Line, Presentation originally given at the 2014 DePaul Journal of Sports Law and Contemporary Problems Symposium on The Business of College Athletics, held on March 7, 2014 (May 6, 2014)
Summer Camps - A Coach's Primer (April 10, 2014).
Bill Gibbons: A Student-Athlete Finally Takes the Coach to Court (February 6, 2014)
Coaching Free Agency Has a Price:  Liquidated Damages Upheld in the Geno Ford / Kent State Case (December 3, 2013)
Pray To Play:  The Termination Of Beckie Francis (October 23, 2013)
Coach Accountability Reduces Vicarious Liability (September 6, 2013)
Mike Rice, Jr., For Cause or Not For Cause -- You Make the Call (August 9, 2013)
Steve Alford - Postscript - An Expensive Buyout Provision (July 29, 2013)
Steve Alford - Coaching Free Agency is Just a Matter of Money (June 24, 2013)
CEOs in Headphones - Postscript (June 13, 2013)
CEOs in Headphones - Financial Engineering (May 1, 2013)
Consent to Interview - Best Practices (March 25, 2013)
Wisconsin Concussion Law is a No Brainer (March 5, 2013)
Opinion: Behind the Bielema Jump, Milwaukee Journal Sentinel (December 19, 2012)
Rollover Clauses Still Utilized In College Coaching Contracts (November 1, 2012)
At Last - Rulings in the Williams v. Smith and Marist v. Brady cases (September 24, 2012)
The Defense of Sovereign Immunity: Mike Leach and Texas Tech (September 4, 2012).
Tattoogate Impacts Urban Meyer's new OSU Contract (August 1, 2012).
University of Illinois Assistant Coaches Controversy: A re-examination of Assistant Coaches' Term of Contract (March 16, 2012).
Tattoogate (January10, 2012).
A bad year for college sports raises questions, Milwaukee Journal Sentinel (December 24, 2011)
"The Secret Agreement" (July 18, 2011).
Take My Coach and I'll Take You to Court (January 4, 2011).