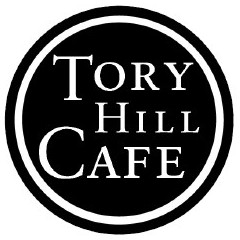 Located on the main floor of Eckstein Hall, the Tory Hill Cafe has breakfast, lunch, and dinner offerings with the added bonus of an espresso bar that serves up exceptional lattes and mochas.
Breakfast highlights include egg sandwiches, southern breakfast bowl, smoothies, and other assorted fresh bakery. Lunch features popular items such as paninis, fresh sandwiches, salads, and homemade soups. 
Guests of the Tory Hill Cafe can cozy up next to the fireplace in the dining area or take their items to go. Outdoor seating is available seasonally, as well.
Monday – Thursday: 7 a.m. to 5 p.m.
Friday: 7 a.m. to 1:30 p.m.
Saturday – Sunday: CLOSED
Summer hours starting May 11 to August 15 are Monday to Friday. 10:30am to 1:30pm. Closed on Saturday and Sunday.
And the THC will be closed for maintenance on June 30.