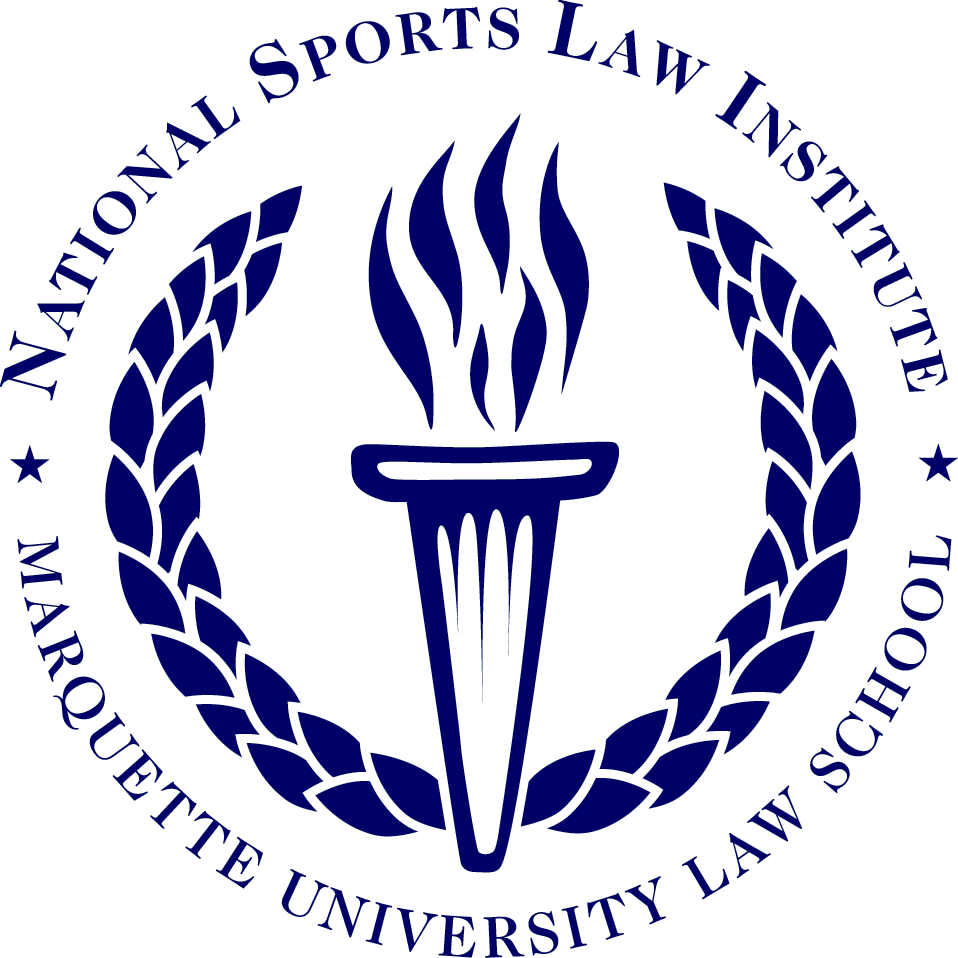 Survey of American Law Schools Teaching of Sports Law
This Executive Summary provides the results of the 2003 survey.
The 2003 survey results again show that a majority of American law schools continue to offer at least one sports law course.

In the intervening four years between the times that the two surveys were conducted, many schools have begun to offer more courses focusing on sports law, for a total of 102 classes at 67 schools.

Although it is too early to identify a clear trend toward a definite increase in the total number of sports law courses taught at American law schools, the results of this survey demonstrate that more law schools are now offering multiple sports law courses. 14 (21%) schools offer two courses, and the following schools offer 3 or more courses: the University at Buffalo Law School, 3 sports law courses; DePaul University College of Law, 2 sports law courses and 1 sports and entertainment law course; Tulane University School of Law, 4 sports law courses; and Marquette University Law School, 12 sports law courses.

The data from the two surveys shows that since 1999, more schools are offering sports law courses taught by full time faculty. Specifically, the number of full-time faculty teaching sports law courses has increased from 27% (29 of the 116 schools in 1999) to 48% (32 of the 80 schools in 2003), a 21% jump from 1999. This shows that along with the increase in sports law courses offered, schools have also devoted resources to have full time faculty members teaching these courses. This commitment of full time faculty resources demonstrates that more law schools recognize the educational value of having courses as part of their curriculum. Moreover, full time professors can be much more proactive in encouraging and supervising student sports law societies, because they are on campus more frequently and have more direct contact with students beyond the classroom.

4 schools (5%) have a sports law review or journal, 3 schools (3.75%) have an entertainment law review or journal, and 2 schools (2.5%) have a combined sports and entertainment law review or journal.

38 (48%) schools reported that they have a student sports or entertainment law society. Specifically, 11 (14%) have a sports law society, 1 (1%) has an entertainment law society, 22 (27%) have a combined sport and entertainment law society, and 4 (5%) responded affirmatively to this question without providing any specific information. Overall, the number of student organizations devoted exclusively to sports law has increased from 19% to 29%.

Of the 80 respondent schools, only 4 (5%) reported details of internship or other opportunities provided to students to work in the sports industry. Specifically, Marquette University Law School offers 13 internships, Tulane University Law School offers 3 internships, the University of Missouri-Columbia School of Law offers 2 internships, and Santa Clara University School of Law offers 1 internship.

Only 13 (16%) of the 80 respondent schools reported that there was an opportunity for students to participate on a Sports Law Moot Court team that participates in the Sports Law Moot Court competition hosted by Tulane University Law School.