NSLI Board of Advisors, 2017 Nominees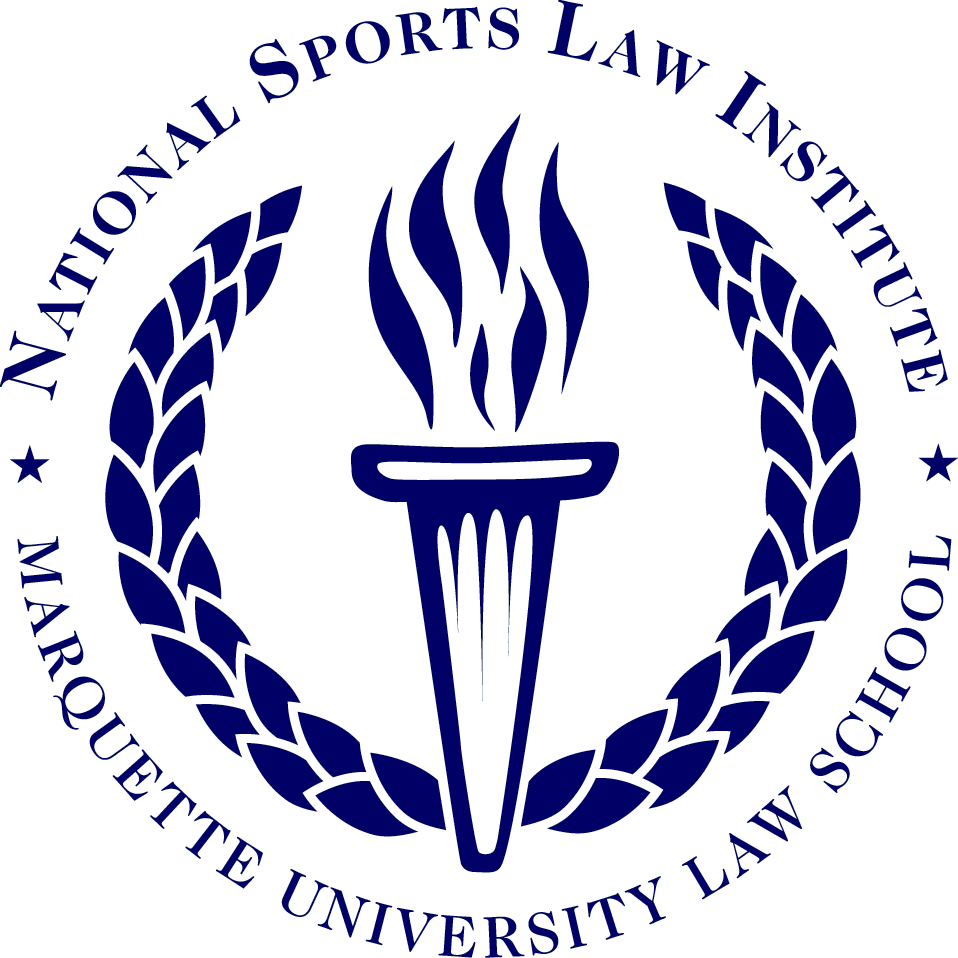 Brooke A. Beyer, Jr., Senior Assistant General Counsel, NASCAR, Inc., was born and raised in Washington, D.C., and graduated from Georgetown University with a B.S.B.A. in 1987.  He received his J.D. from the University of Maryland in 1991.  Prior to coming to NASCAR in 2002, Mr. Beyer worked as a trademark examining attorney with the United States Patent and Trademark Office.  Mr. Beyer joined NASCAR, Inc.'s Charlotte Legal Department as Associate Licensing Counsel and now holds the position of Senior Assistant General Counsel in the New York City office.  His primary responsibilities at NASCAR include: sponsorship, marketing, entitlement and licensing contract drafting and negotiation; intellectual property and brand protection; corporate governance and strategic development; and international expansion.  
Brooke has successfully negotiated major marketing contracts on behalf of NASCAR, including Sprint, Monster Energy, Nationwide, Coca-Cola, MillerCoors, Mars, Bank of America, Toyota, VISA, Sunoco, Goodyear and The NASCAR Hall of Fame, and represents NASCAR in international sponsorship and licensing initiatives.  He has also played a major role in the development of the NASCAR Team Properties industry licensing initiative, The NASCAR Foundation, and NASCAR Green, as well as managing the corresponding day-to-day legal affairs of NASCAR's Charlotte, NC, and New York City offices.  In 2006, Brooke was named as the "Sports Counsel of the Year Award" by the Media & Entertainment Counsel of the Year Awards.  He is a past chairman of the North Carolina Bar Association's Sports & Entertainment Section, a co-founder of The Racing Attorney Conference (TRAC), and has been an adjunct professor in Georgetown University's Sports Industry Management Program.
---
Professor Vada Waters Lindsey is an Associate Professor of Law and the Associate Dean for Enrollment at the Law School.  She joined the faculty in 1996 and teaches courses in taxation and real estate.  In 2014 and 2016, the study body selected her as a finalist for the Ghiardi Teaching Award.  Professor Lindsey's primary scholarly interest is analyzing various issues of tax policy and the impact of tax laws on wealth disparity. Her articles have appeared in several law journals, including the Michigan Journal of Law Reform, Nebraska Law Review, and Florida Tax Review. Currently, she is working on a book entitled Real Estate Finance in a Nutshell," which will be published in January 2018. 
Professor Lindsey is committed to service. She has served on the Real Property Drafting Committee of the National Conference of Bar Examiners since 2010.  She chaired the Admissions Committee for six years. She was the coordinator of the Volunteer Income Tax Assistance (VITA) program at the Law School for seven years. With the assistance of law students, she provided tax assistance to thousands of VITA patrons. Professor Lindsey has also served as the associate dean for enrollment since 2014.
Before joining the faculty, Professor Lindsey taught at the University of the District of Columbia Law School and served as a law clerk to the Honorable Joel Gerber of the U.S. Tax Court, a trial attorney with the Office of the Chief Counsel of the Internal Revenue Service and a tax attorney for a Fortune 500 corporation.  Professor Lindsey received a Bachelor of Arts Degree from Michigan State University, Juris Doctor Degree from DePaul University College of Law, and Master of Laws in Taxation from Georgetown University Law Center.  During law school she was an Article and Note Editor of the DePaul Law Review. 
---
Nona M. Lee is in her 18th season with the Arizona Diamondbacks in 2017 and eighth as Senior Vice President & General Counsel. Lee has served as Vice President & General Counsel since 2005, overseeing all legal issues for the organization. Before dedicating her time solely to the D-backs, she served as Associate General Counsel (2000-04) and VP and Associate General Counsel (2004-05) for the Phoenix Suns, D-backs, Phoenix Mercury, Arizona Rattlers, Chase Field, US Airways Center and Dodge Theater.
Lee assisted in the negotiations with FOX Sports Arizona on a 20-year extension that began in 2016, and is the largest financial transaction in franchise history.  She also assisted with negotiations for the building and use of Salt River Fields at Talking Stick, the Arizona Diamondbacks Spring Training home.
Prior to joining the sports industry, Lee had a brief stint as a corporate associate at Gallagher & Kennedy, specializing in corporate transactions and securities, after having worked as a litigator for Meyer Hendricks, specializing in commercial litigation, personal injury and medical malpractice, from 1995-99. Lee received her Juris Doctor in 1995 from the Oklahoma City University School of Law, where she graduated summa cum laude.
Lee is also active in the community and in the sports industry.  She is the founder of the Phoenix Women's Sports Association, an Arizona non-profit organization whose mission is to help girls and women find their power through sports. In addition, she has served on the board of the Women's Sports Foundation in New York, a non-profit organization founded by Billie Jean King that is dedicated to advancing the lives of girls and women through sports and physical activity and until late 2012, also served on the Board of the Phoenix Regional Sports Commission, the mission of which is to "enrich our community through sports," She has also served on the Pepperdine Athletic Board, as well as on the board of Florence Crittenton, a local non-profit designed to help at-risk girls overcome issues of abuse, neglect, teen pregnancy, teen parenting and behavioral and/or mental problems.
Lee currently serves as a member of the board of directors and as President of the Sports Lawyers Association, a non-profit, international, professional organization whose common goal is the understanding, advancement and ethical practice of sports law.  She is also a member of Women in Sports Law, and a member of the American Arbitration Association National Sports Advisory Committee.
Lee is a past recipient of the YWCA of Maricopa County's Sports Leader Award, was recognized by the Phoenix Business Journal as one of the Women in Business honorees and was also an Athena Award honoree. She has received the Joyce Holsey Award of Excellence from the Black Women Lawyer's Association and has been recognized as one of the Arizona Foothills Magazine's "Women Who Move the Valley." Since 2014, she has been recognized by Republic Media as one of the 50 Highest Ranking Women in Business in Arizona, by AzBusiness Magazine as one of the 50 Most Influential Women in Arizona, and has also received the Spotlight on Success Award from One Community for her commitment to diversity.  Most recently, Lee was recognized by the Arizona Chapter of the Association of Corporate Counsel as Attorney of the Year for private, medium-sized companies, by AZ Big Media as a 2017 Arizona Business Leader (In-House Counsel) and was the recipient of the 2017 Positively Powerful Women Award for Global Leadership.
---
James Sullivan:  James is a longtime poker industry veteran, having joined Poker Royalty in 2005 and now serving as its President.  Poker Royalty oversees the career management of the top professional and celebrity poker players, and has been a driving force in making poker players household names.   Poker Royalty routinely ranks in the Top 10 in the annual "Power Poker 20" rankings released by Bluff Magazine, a list that identifies the most influential people and entities that are important in shaping the business and direction for poker.  
James is also an investor and co-founder of several online startups, including online poker training site Poker VT, the video game user-acquisition platform GamerU, and most recently the daily fantasy sports platform iTEAM Network. 
James earned his undergraduate degree in Finance from University of Wisconsin – La Crosse and his Juris Doctorate from Marquette University Law School.  He is a licensed attorney in both Wisconsin and Nevada, a former Adjunct Professor of Sports Law at Hamline University Law School, and is a recipient of the Certificate in Sports Law from the National Sports Law Institute.  Before joining Poker Royalty, James worked as an athlete agent representing Olympic ski and snowboard athletes